You can view your products in either a product detail, product tile or product list view.
Tap on 'Products' on the top left of the screen.
Tap on the funnel on the top right corner of the screen.
Tap on 'View' to toggle between the 3 view options.
The new product view will appear on the left.
Tap 'Done'. Your chosen product view will appear.
This is how the the three different views look.
Option 1: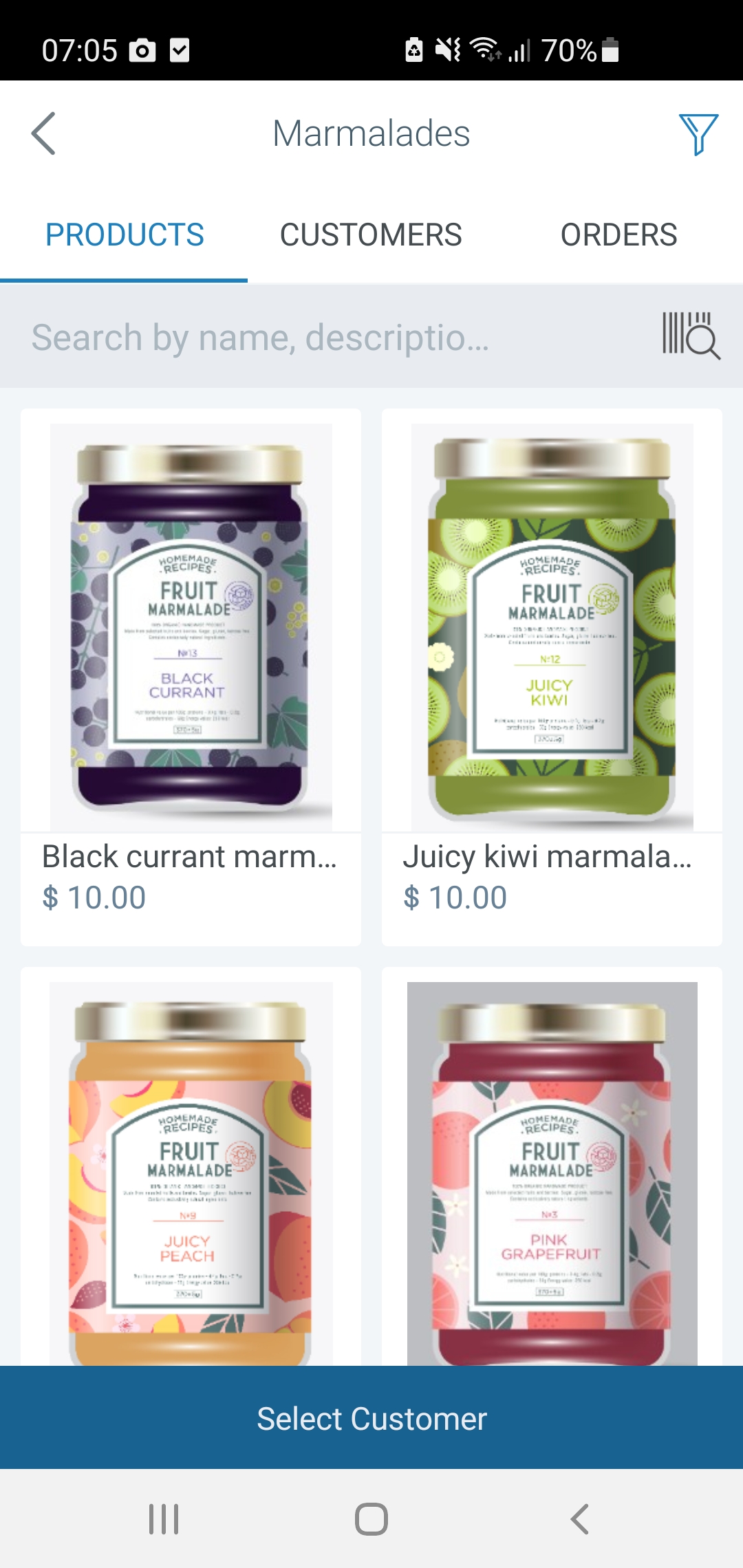 Option 2: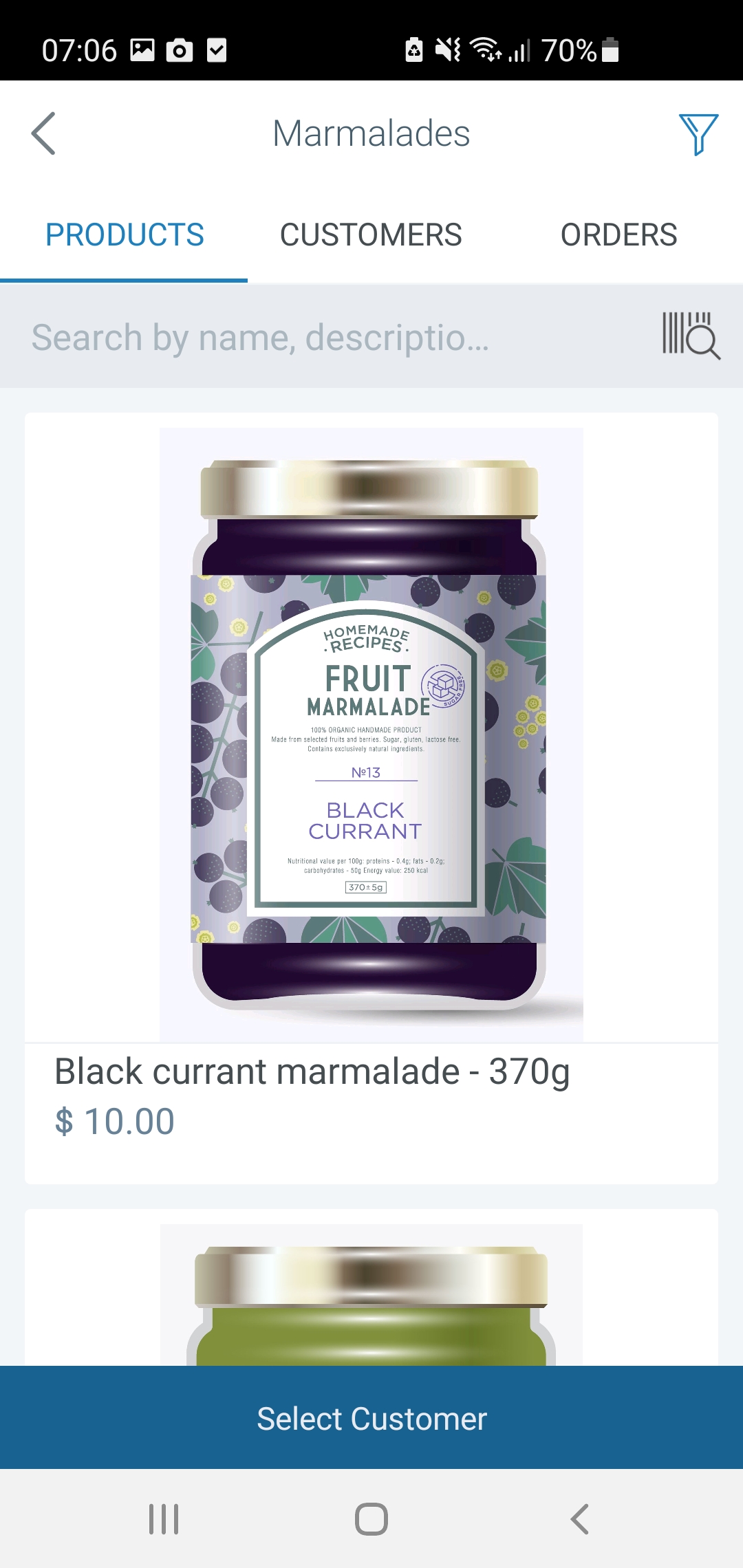 Option 3: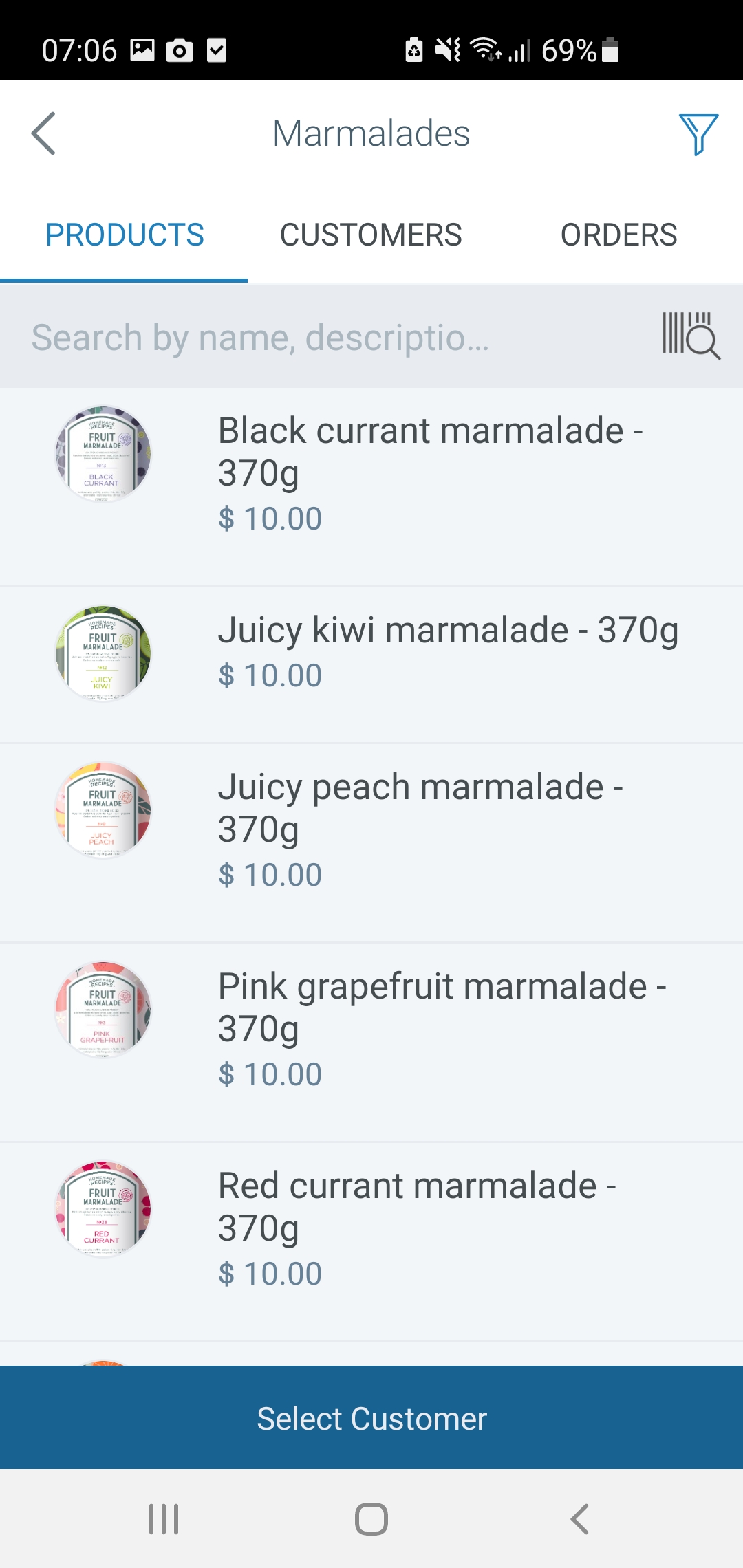 This article applies to the Onsight B2B Sales app that is available for iPhone, iPad, Android phone and Android tablet devices.