Onsight and Xero
Onsight is a mobile sales app for outside sales teams that helps them to process orders faster. The app lets sales reps manage their customer information, demo products, create quotes and place orders - all remotely.
Create your own personalized electronic product catalogue with hi-res images and let your sales reps create orders and quotes whilst on the road, even when offline. Then let the orders automatically sync to Xero for easy invoicing.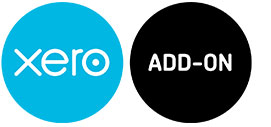 Onsight and Xero: mobile order entry
The Onsight mobile sales app can improve your sales processes with its Xero connector.
Connecting these two apps gives you these benefits:
Eliminate the need for manual data entry
Send customer sales orders directly into Xero as sales invoices that can be approved and imported
Let Xero be the master database for customer and product info
Automatically synch all customer and pricing changes in Xero to the Onsight app
If you already have a Xero account, then click here to start your 30 day trial of Onsight and our Xero connector. Activate the Xero connector immediately after signing up, to pull down your product and pricing information.