These instructions will guide you on how to create an order on your Windows tablet.
1. Swipe down on the Home screen to reveal the Navigation bar.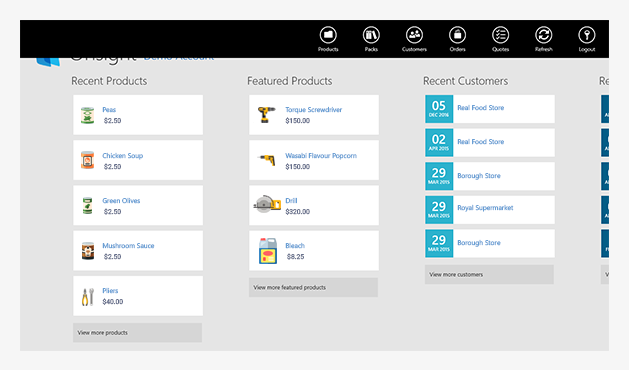 2. Tap on the 'Products' icon.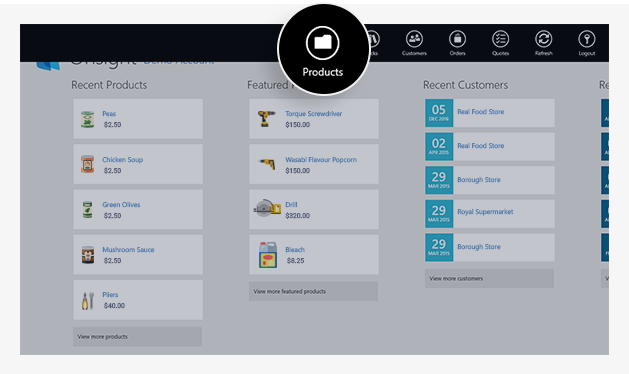 3. Choose a product category.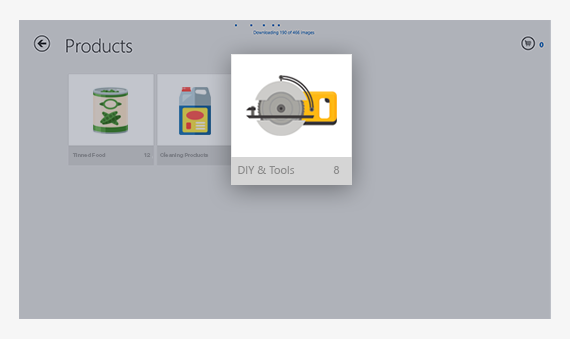 4. Tap on the '+' button next to the products you want to add to your cart.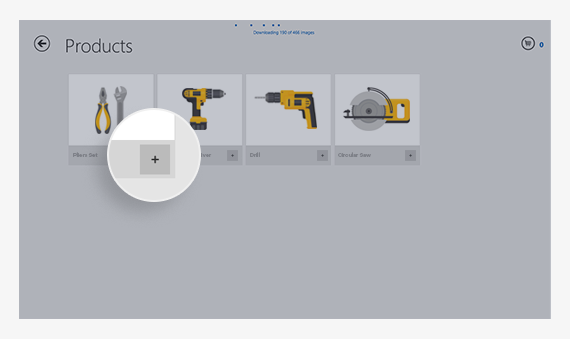 5. When done, tap on the Cart icon in the top right-hand corner of the screen.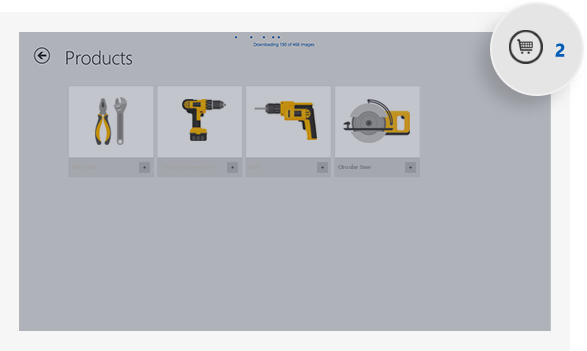 6. Swipe up on the screen and tap on 'Create Order'.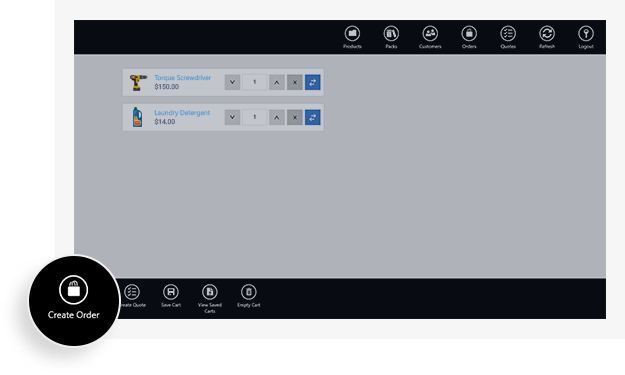 7. Add a new customer by swiping up on the screen and tapping on 'Add'.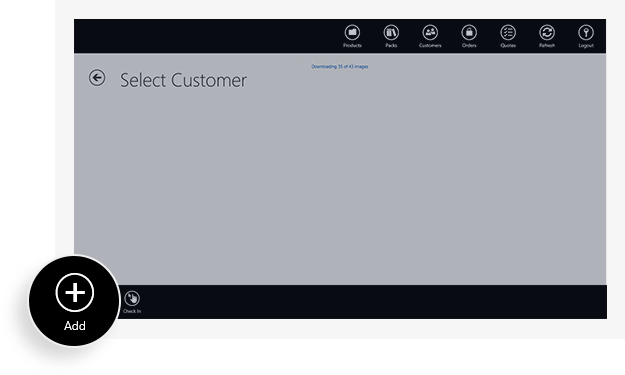 8. Fill in a company name and optional contact person details. Then tap 'Save'.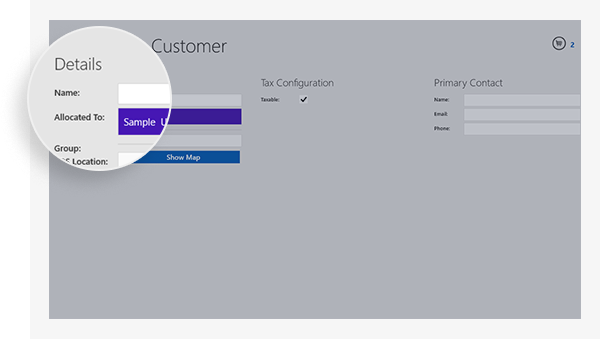 9. Add a signature by tapping in the signature field, signing with your finger or stylus and tapping 'Save'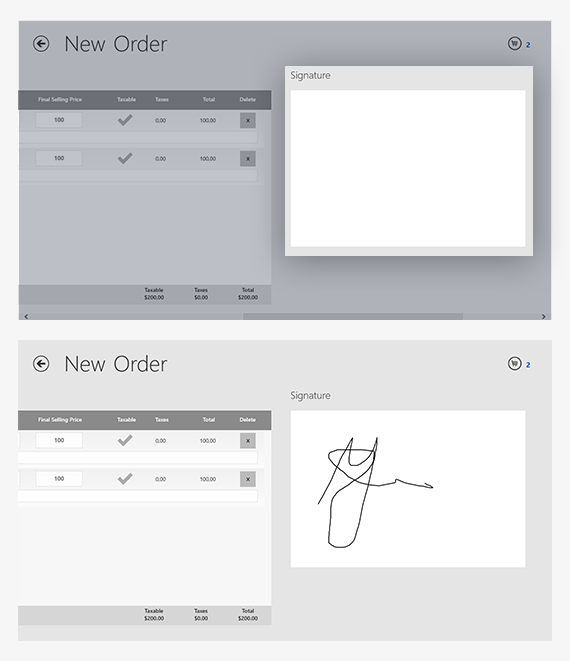 10. When you are satisfied with your order's details, tap on 'Save and Send'. You will shortly receive an email containing the order PDF. If you are offline, the app will wait till you are online again to sync and to send out the order.