Click on the 'Sign up' button found in the top right-hand corner of the Onsight website. Alternately, click here to be taken directly to the sign-up form.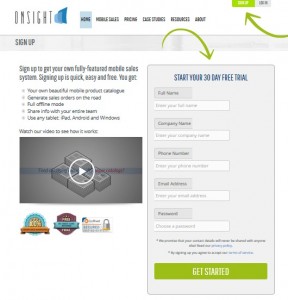 On the sign up form, enter your full name, company name, email address and choose a secure password.
Click the 'Get started' button at the bottom of the sign up form once you've entered all of the relevant information.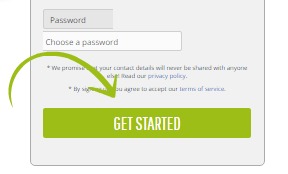 Your account will now be created and you will automatically be logged into the Onsight admin console.