The goal - showcase products at trade shows
As a company that attends many trade shows during any given year, Aurora Experience Inc. needed a way to showcase their products at these shows without having to lug around the entire range. Also, seeing as they distribute outdoor lighting, showcasing their products in their natural garden setting was the ultimate goal. This would provide a more accurate view of what the final product would look like and would help stand visitors to appreciate the aesthetics of the items. Old-fashioned paper catalogues were an option but these are bulky and costly to print.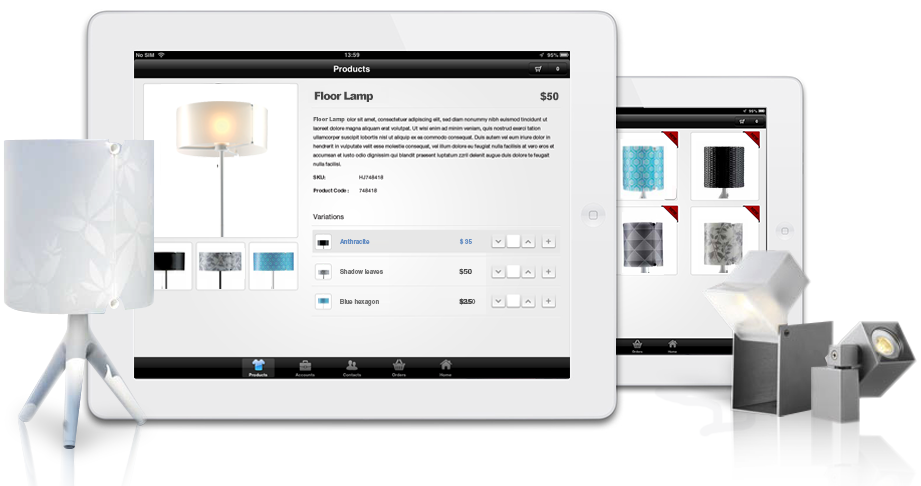 The result - a mobile product catalogue for trade shows
Onsight has provided Aurora Experience Inc. with a mobile sales app containing beautiful high resolution images of their products in natural outdoor settings. As Siggi Helgason, the owner of Aurora Experience explains, "I found the app a very useful tool in showcasing my product range - especially when I wanted to show visitors how my products are used in a real setting. Using my iPad, it is so easy to browse through the products by category and then to go deeper into each product with descriptions and beautiful pictures." [Aside: whilst Siggi uses an iPad, the Onsight app has versions that can be used on any Android, iOS or Windows tablet].
The trade show experience has been much easier for the Aurora Experience Inc. sales team since starting to use the Onsight app. New products can easily be uploaded into the catalogue using the user-friendly web interface. Unlimited numbers of full-size high-res images can also be added. This information then syncs to all the sales reps' tablets. The end result is a product catalogue that shows products in a way that gives potential customers a more realistic view of how the items will look in their gardens.
Aurora Experience Inc. is just the latest in a long list of companies who have found the Onsight mobile sales app an indispensable sales tool for trade shows. The Onsight app can provide any business with the ability to showcase their products in a beautiful professional-looking catalogue for use at exhibitions and trade shows, no matter how many products they have or what kind of imagery they want to present to potential customers.
View previous case study
View next case study