Managing a large product range and variety of distribution channels
Since 1994 Obsessions has steadily grown their exclusive inventory of home products. They serve a large group of distributors from all over India, including furnishing stores, department stores, lifestyle malls and companies within the hospitality industry. They pride themselves on selling products that are easily accessible to clients and providing timely delivery at all times.
In order to maintain this high standard of service delivery they required a solution that could accommodate their ever-growing catalogue. Additionally, they required an easy to use ordering system that would make ordering quick and easy no matter where the client is located.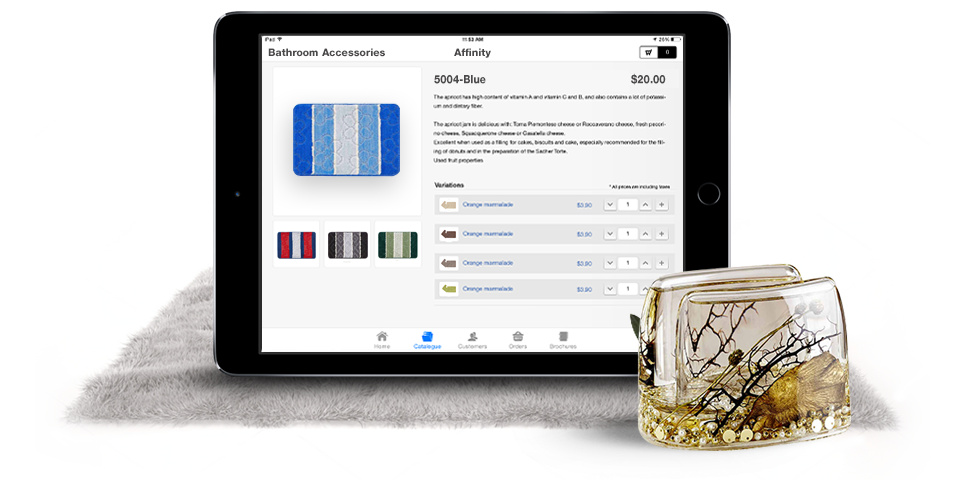 An electronic catalogue and timely ordering to keep clients happy
Onsight's electronic product catalogue provides plenty of room for Obsessions to upload all of their products along with high-quality images and in-depth descriptions. They can now forward their entire catalogue to a client at the click or tap of a button. Any new products or designs created by their in-house team can immediately be added to the catalogue and sent to clients, a feature which ensures information can be kept up-to-date at all times. Obsessions can also send their clients customised catalogues that cater to their specific needs.
Since going digital, placing orders have become much easier and quicker. As soon as an Obsessions client places an order, an email with all of the relevant details is sent to head office and the distribution process can start immediately. Delivery can now happen much faster which in turn results in increased customer satisfaction and efficiency. Errors are kept to a minimum as everything is standardized and electronic.
View previous case study