The requirement - stock availability checks and accurate prices
Paragon Technologies supply bicycle components and related accessories to retail stores across South Africa and Namibia. Stock is imported from the United States and Taiwan, and needs constant monitoring to ensure on-demand availability. Having a clear view of stock figures helps sales reps to know what they can sell to their customers immediately and what needs to be back-ordered to ensure on-time delivery.
In addition, accurate pricing helps Paragon Technologies' sales reps to provide the best possible customer service. Since the pricing of products can change at short notice, there needed to be a system put in place that allowed for quick and accurate updating of prices. These updates also needed to be immediately relayed to all sales reps, no matter where they are.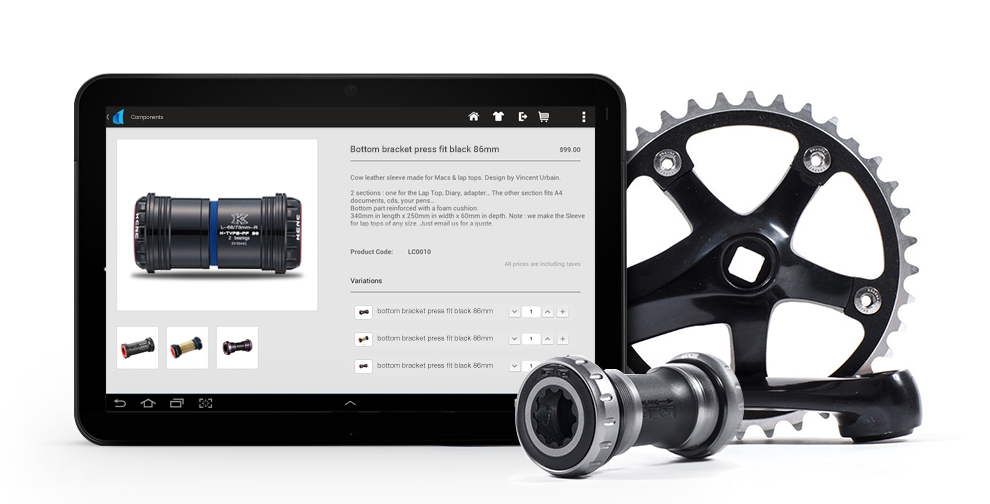 The solution - a quicker and more effective electronic ordering process
The Onsight mobile sales app has facilitated the company's move away from paper over to electronic ordering and cataloguing to create a smoother ordering process for Paragon Technologies. Paper-based processes are subject to human error and moving ordering to an electronic environment decreased the possibility of these errors occurring. The new electronic ordering process ensured that all relevant product information is available in one place (the app) for all reps to find at any time. Orders can now be created without searching for stock codes and without having to look up prices in outdated paper documents. Sales reps merely select items from the detailed product catalogue available in the app.
Sean Southworth of Paragon Technologies lists some of the benefits that the company has gained from adopting the new system: "Our reps are more up-to-date with regards to pricing and stock figures, and we are able to send orders through quicker to head office. Also, orders are now easier to read due to more accurate use of our stock codes in the creation of orders."
With the Onsight mobile app, sales reps can now send orders through to head office much quicker than before. This allows for quicker processing, improved turnaround and ultimately more satisfied customers for Paragon Technologies.
View previous case study
View next case study