A more professional sales team
Since starting to utilise the Onsight mobile sales app, Clearline Distribution has encountered a range of benefits. First off, selling to a large and varied customer base is now easier and more convenient due to the use of mobile devices. Their sales team has found that showcasing high-quality product images directly to customers on their tablets has increased sales. Additionally, their customers are also now benefitting from having a clearer picture of exactly what they are buying and as such feel more comfortable about placing orders.
In turn, capturing orders has become a breeze for the sales team. Paperwork is becoming a thing of the past as Onsight has put the process onto a more efficient digital platform. Not only does this help the Clearline Distribution team increase their sales output and save time but it has also made the company more eco-friendly, something that many modern customers appreciate.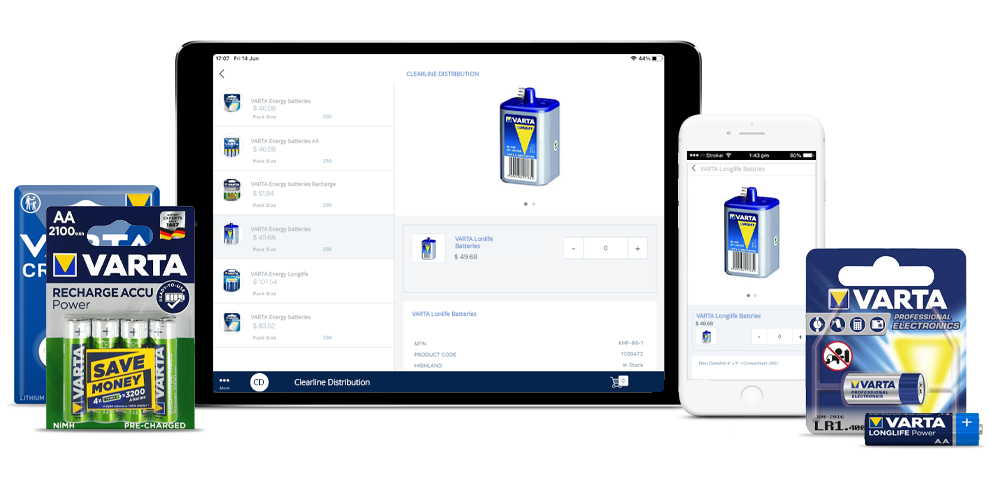 Saving time, saving money
Clearline Distribution has opted to integrate their existing Xero accounting software with the Onsight app, a feature that has proven to be very helpful. According to Richard Norris, Director at Clearline Distribution, "Integrating Xero and Onsight couldn't have been easier. The two systems work harmoniously together. Onsight captures the order and then sends the order to my accounting system...saving me a lot of time and effort."
Integrating Xero and Onsight means that Clearline's sales team only has to enter information once, in the long run saving everyone a lot of valuable time and effort. When new inventory is uploaded to the Xero accounting system, the information automatically syncs across both systems. Sales team members can now instantly see when new products are uploaded and can give clients the most up-to-date product information. This has not only increased potential sales opportunities but also improved customer relationships by improving customer confidence and trust in Clearline's ability to provide a top-notch service.
Richard concludes with some praise for Onsight, "The Onsight mobile sales app is a top product worth every penny with a great development team working in the background. Both of these things together lead to an all-round brilliant service."
View previous case study
View next case study