The requirement - A way to showcase the product range to customers
The Greenday range is made only from fresh whole fruits and vegetables that are cooked using rice bran oil. Greenday's passion for bringing 100‰ natural and good-tasting foods to their health-conscious consumers and EAF Intertrade's commitment to providing tasty and healthy food was a match made in heaven. The new distribution partnership aims to bring Greenday's range of fresh fruit and vegetable chips to local grocery and health food shops all across Australia. In addition to the Greenday range, EAF Intertrade also distributed a large range of other food items. They needed a way to market and promote their existing product range and the new Greenday range to their grocery and health food store customers. Creating a printed catalogue was not an option since the product items and prices were constantly changing.
Each store that was sold to also had specific product needs that had to be catered to. Manually creating a product catalogue and price list for each store would be an impossible task. EAF Intertrade needed a solution that would make their product catalogues easy to update and easy to distribute.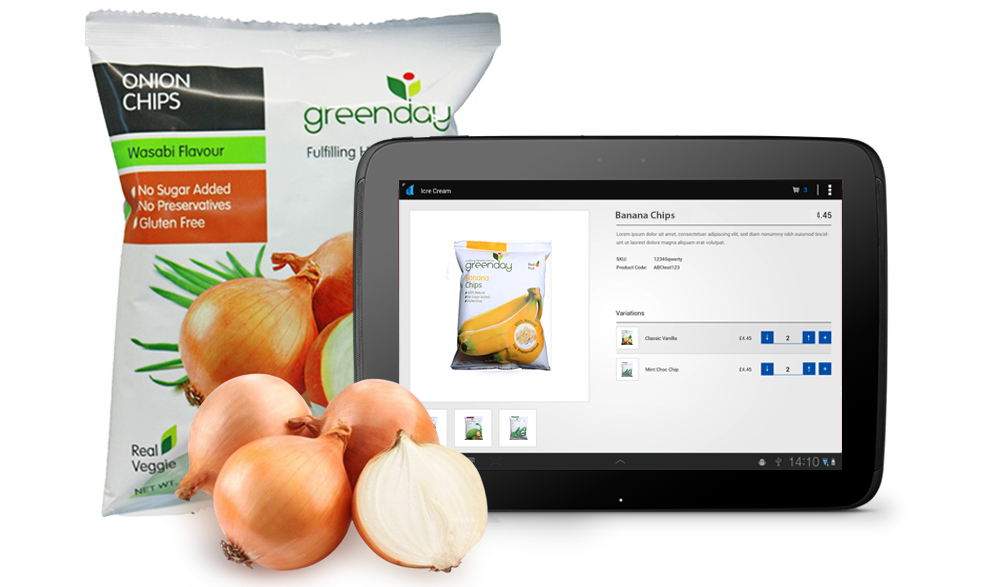 The solution - Consistently up-to-date product catalogues
EAF Intertrade found the Onsight system after doing a web search. The system proved to be the ideal solution to all their requirements. The Onsight system allows clients to upload as many products as they want to their electronic catalogue. Jolie Huynh, the Administration Officer at EAF Intertrade, easily uploaded her catalogue of several hundred products using the Bulk Product Uploader tool. She now has an electronic catalogue that can be updated whenever necessary so that timely and current catalogues can be sent to clients the moment it is required. Clients now know that what is in the catalogue is what they can order and it is the most accurate representation of the available stock.
Even though the Onsight electronic catalogue is available to view on numerous types of tablets and smartphones, the PDF catalogue feature was what EAF Intertrade uses most. The Onsight team created a custom catalogue template based on the company's specific requirements. Jolie and her teammates at EAF Intertrade can now generate a PDF catalogue for easy emailing to clients from the app itself. This functionality makes it easy to update clients on new products and requires no effort on the client's part to find out the latest product availability. Jolie concludes that "Onsight definitely makes it a whole lot easier to produce and update a product catalogue, compared to manually doing it using a program like Photoshop. Now all I need to do is drag and drop photos, enter some products details and, voila, it's done and a PDF catalogue is generated with whatever changes I've made."
View previous case study
View next case study