The requirement: Branching out into wholesale
Hollie Watman was looking to enter the wholesale business and required a reliable point-of-sale (POS) system to fully support their business needs. They required a system that could be accessed anywhere, day or night, and especially for use at trade shows and during busy fashion market weeks. They needed a sales system that allows easy access to one of their most used sales tools, namely, their customer profiles.
Alongside a POS system, Hollie Watman required a system that could be used to access their extensive collection of line sheets. Their busy sales reps needed to archive or pull up line sheets by season quickly and efficiently during trade shows. This was an essential sales tool requirement for them as line sheets provide their sales team with vital product information essential for their wholesale customers. Line sheets captures important data such as product images, available colours, sizing and prices.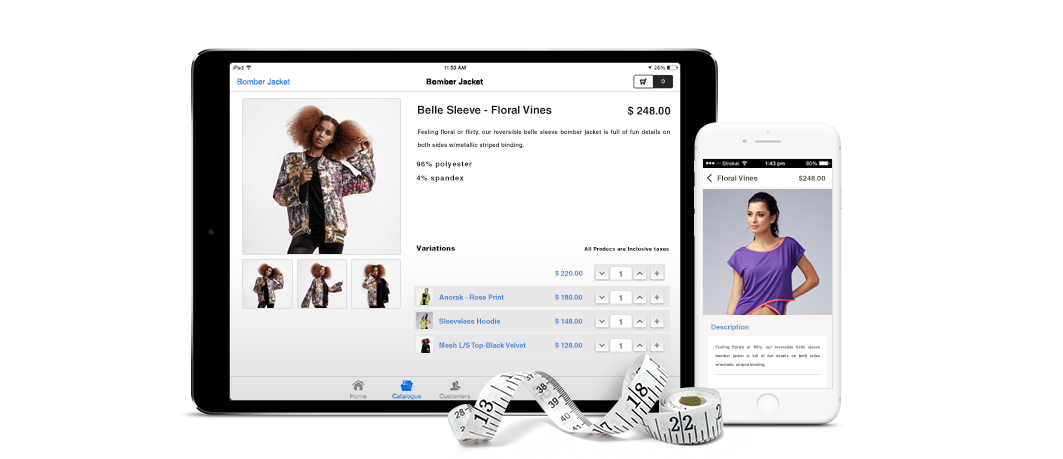 The solution: A portable mobile sales solution and digital catalogue for line sheets
The Onsight mobile sales app has allowed Hollie Watman to branch out into the wholesale trade. The team at Hollie Watman can now confidently access customer profiles while out and about at trade shows, making the order-taking process both easier to do and quicker to complete. With all of the product and customer information readily available on mobile devices, the sales team can spend more time networking and less time fiddling with paperwork.
The Onsight electronic product catalogue further enables the Hollie Watman sales team to digitally showcase their line sheets to wholesale buyers at trade shows and market weeks. The electronic catalogue allows sales reps to access essential product information at a swipe of the finger and has eased the search for archived items and current products that much quicker. It has also improve relations with customers and enhanced the brand's professional on-trend image. Additionally, the e-catalogue has quite literally lightened the load for their sales reps - gone are the days of carting around heavy and bulky paper catalogues.
View previous case study
View next case study