The requirement: a sales front-end to SAP for both sales reps and customers
SAP Business One is a business management software suite designed for small and medium-sized enterprises. Kelly Hunter has implemented the SAP Business One system in order to manage all aspects of its business. Brian Doyle, MD at Kelly Hunter, explains, "SAP has become the backbone of our business and it is vital that any add-on systems can link into SAP. Previous attempts to use a front end to SAP as a sales tool were not successful. We came across the Onsight app which met our requirements exactly. The challenge was to create a secure and robust link that would allow the two systems (Onsight and SAP) to work together."
In addition, Kelly Hunter required their new sales system to allow customer self-ordering. With a customer network that covered hundreds of towns and cities across Ireland and more than 2,000 actual store locations, Kelly Hunter wanted to offer a way for customers (especially smaller stores) to place orders easily and to get their goods as quickly as possible.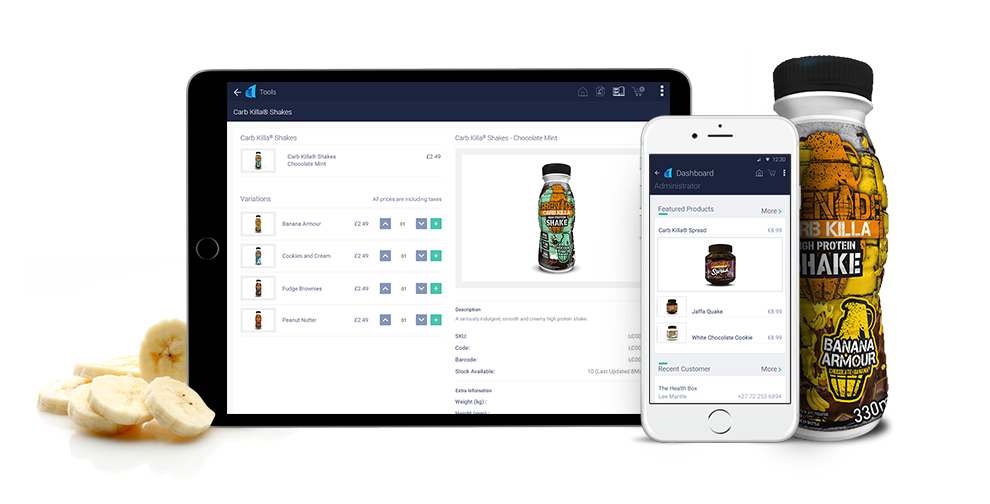 The solution: seamless integration between Onsight and SAP Business One
Onsight partnered with integration specialist Cindercone to provide a custom integration for Kelly Hunter between Onsight and SAP Business One. Cindercone deployed their Magma business integration platform and connected it to Onsight's REST API. The end result is a seamless ordering process between SAP Business One and Onsight. Product and stock information flows from SAP into Onsight. This means that Kelly Hunter's sales reps always have the latest stock numbers on their iPads when visiting customers. Order information flows from Onsight into SAP. There is no need for re-capturing of orders in SAP. Orders can immediately be seen, tracked and eventually converted into invoices.
Kelly Hunter also makes extensive use of Onsight's customer self-ordering functionality. Hundreds of stores have been given their own logins to the Onsight system. This allows the store manager to log in, view products and then place orders directly from the app or from the web interface. This has helped speed up the ordering and delivery process for those smaller stores.
Brian Doyle and his team discovered another useful feature with the rollout of the Onsight app. Brian eloborates, "A key benefit that Onsight offers is the ability to place orders online or offline. This is important when broadband/connectivity is low or zero. Sales calls can still be made, orders can be taken, business can carry on. The Onsight app then synchronises with SAP once connectivity is back up again and orders and invoices flow through the process."
View previous case study
View next case study