The requirements - showcase products and eliminate paperwork
Because Inpharmation regularly adds new products to its import and distribution catalogue, the company required a system where sales reps could upload the latest products with as little hassle as possible. Having newer products missing from a catalogue can oftentimes result in lost sales or customers not receiving information on one product that they might prefer over another.
The company also wanted paperwork to be eliminated. This would allow sales reps to have more time to focus on promoting products and selling.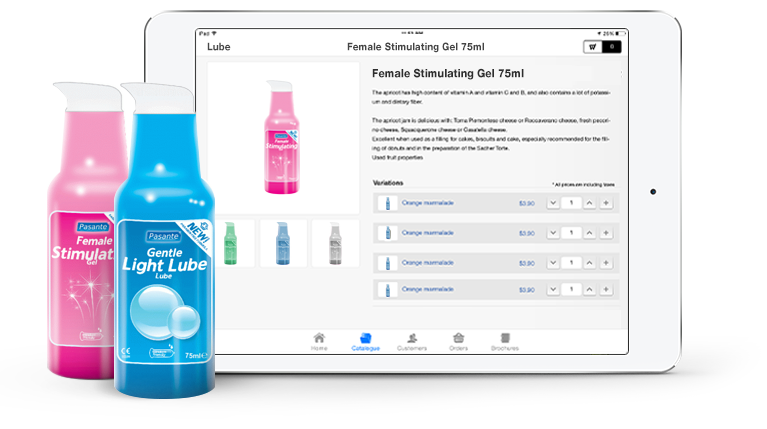 The solution - an electronic catalogue that syncs automatically anywhere
After implementing the Onsight mobile sales suite, Inpharmation now has a system that can sync new products to all sales reps' devices as soon as the new products are uploaded. This allows the reps to showcase to their customers the new product ranges in a professional looking way. The company has noticed that any new products that they add to the app and sync to the sales reps' tablets, immediately start to sell well.
Automating the order-taking process has also improved the speed and efficiency of the company's sales process. With an electronic catalogue at their fingertips, Inpharmation S.A.R.L.'s sales reps eliminate unnecessary steps in the sales process which means saving on time and money - a benefit all companies are looking for. Karl Feghali, Marketing Manager at Inpharmation summarises the benefits that the app has brought the company: "The Onsight App has contributed to our sales enormously with a sales growth that is constantly on the rise. The company's sales reps are now able to process orders, and send invoices much faster and easier than they did previously. The elimination of the paperwork we used to do has made our sales process more efficient. Onsight has really served us well during these past months, and this app is a must for every successful business that is seeking new ways to improve their sales numbers. Highly recommended!".
View previous case study
View next case study