The requirement: a fully-featured sales tool
Limagrain UK's retail sales team needed a platform that would help reduce input errors, increase efficiency, and drive consistency in its sales process. To this end, they were looking for a simple and efficient solution to send orders quickly to the sales office for processing. The team also required access to their customer's order history, and the ability to upload products en-mass and update them easily as and when required. The tool also needed to have offline functionality in case of connectivity issues and it was important to the sales rep to be able to add and change billing and shipping addresses during the order-creating process. Additionally, the tool needed to be able to integrate with SAP.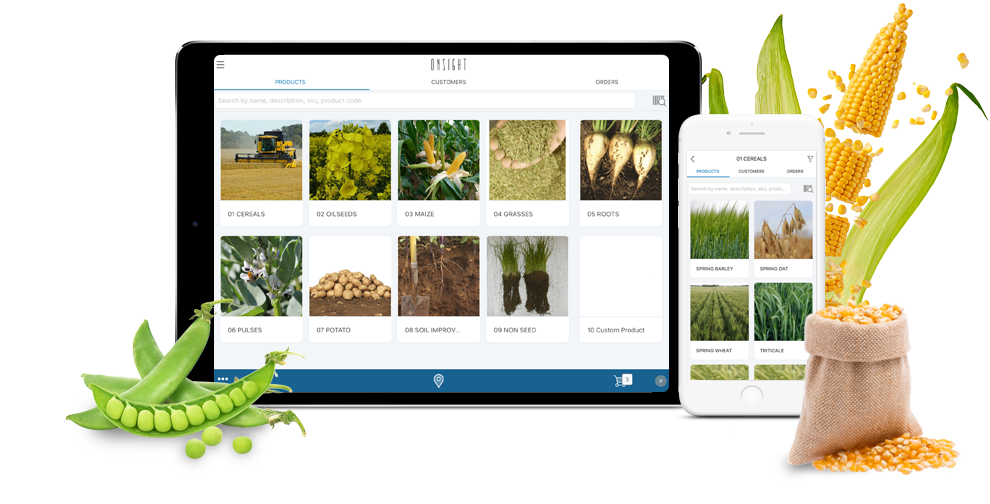 The solution - the Onsight sales app
Limagrain UK chose the Onsight app as their solution as it provides an easy-to-use solution for Limagrain UK's sales team to input sales from a vast array of different products on the go or in the office. The Onsight tool allows the sales team to access their customer base, pick multiple variants from a large product range, create an order, and send the order to the sales office with the added advantage of working in offline mode.
Sean Lovegreen, Director of Sales said that "Onsight is a valuable platform that allows the sales team to send orders from the field into the sales office in a consistent and reliable format. Reducing the number of input errors and driving efficiencies into our business. The possibility of further integration into SAP is a very exciting proposition."
According to Pauline Barley, CRM Manager and Marketing Coordinator, "From the very start, the Onsight team listened to our business needs and were extremely professional. They are readily available, quick to respond to any questions or queries, and always keen to discuss any developments."
One Limagrain UK's sales rep said that "Onsight helps me keep organised, provides easy-to-access information for all of my customers, and creates a platform that is easy to navigate even with the vast array of products we have on offer. Because my job involves dealing with many different customers, the functionality of being able to quickly look up a customer, check or change a delivery or billing address, and the offline functionality are very useful features."
View next case study