The requirement - a more effective way to update prices and show samples
Sarafino had two pressing issues that they wanted to resolve. The first was regarding the process they were using to update their product pricing list. Every time a change had to be made to the document, it required many hours of reformatting. As soon as a new version was created, it then had to be sent to the entire staff complement to ensure that everyone remained up to date. This process was unnecessarily time-consuming.
The second problem was with regard to samples being sent out to customers. As Heather Cotie from Sarafino explains: "We were sending actual physical product samples with our account managers to their appointments so that the customers could see what the packaging looked like." This turned out to be not only a costly endeavour to maintain but also proved tedious for the account managers.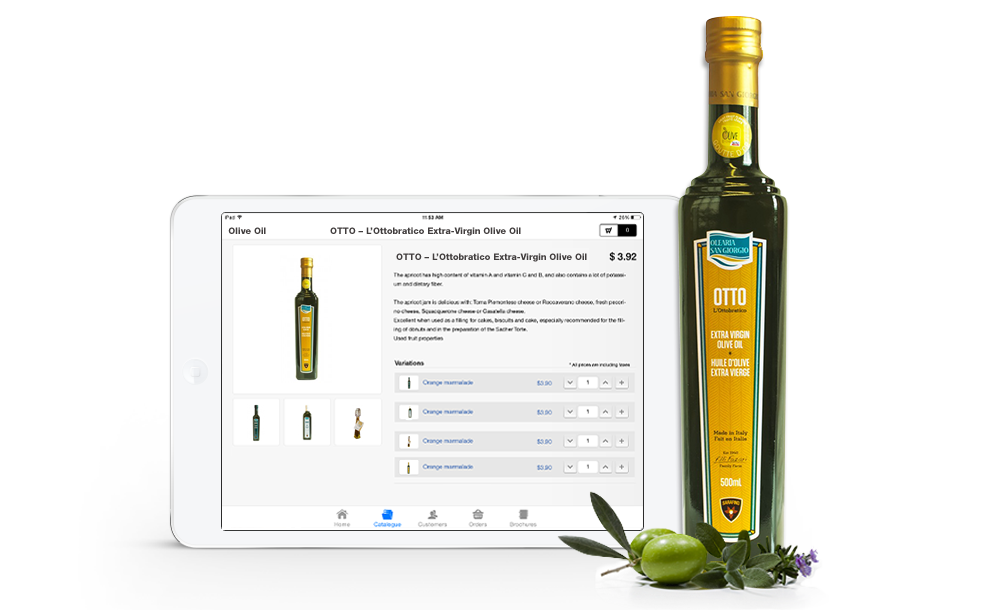 The solution - an all-inclusive order-taking system
Sarafino's Heather Cotie had been searching for months for the perfect system to suit their unique needs. Heather chose Onsight because "the price was right, other Canadian companies were using it and it was customizable (a huge deciding factor). The Onsight staff was really quick to get back to me and, quite friendly and helpful."
Now that Sarafino had found a system that could meet their requirements, they could start improving their sales process. Previously, Sarafino's customers had to visit their website to gather further information about purchasing. Staff also had to email the pricing list to customers who requested it, which involved sending out many separate documents. This was far from ideal. Customers needed to be able to get the information quickly, and, instead there was friction caused by an unorganized system.
With the help of Onsight, Sarafino is now able to condense all of the information that their clients need into one document. This single document contains photos, descriptions and pricing all-in-one. Placing all of the information in one place removes many steps from the buying process. The fewer steps there are, the less likely it will be that a customer will lose interest. Since Sarafino started using the Onsight mobile sales app they have seen a significant increase in people interested in purchasing their products without even going through the process of seeing an account manager.
Using the Onsight sales app is also solving other problems for Sarafino. As Heather explains: "The inability to read other people's handwriting is now eliminated since moving over to electronic ordering. Customers are now also able to see how much their orders will amount to before finalising the payment and a consistent format for submitting orders to head office has been created."
View previous case study
View next case study