Creating an effective, catalogue-driven ordering process
Many of Two Pack Supplies' customers have been doing business with them for a long time. They are loyal customers who know exactly what products they need, and at what times. Therefore, they are less likely to require assistance from a sales rep. To serve these specific customers more effectively, Two Pack Supplies decided to simplify the ordering process itself.
They decided that the best solution for them would be a catalogue-driven app that select customers could use. This app needed to have a feature where customers could place orders independently and at their own convenience.
To further streamline the ordering process, Two Pack Supplies required that their own sales reps have the ability to place orders and send it through to the office while on the road. They also required a way in which to create a product list for customers, which have all regularly purchased products on it, based on each individual customer's order history.
After searching online for an ordering app, they found Onsight mobile sales app and signed up. The Onsight support team was on hand from the get-go to help Two Pack Supplies achieve their goals.
First, an electronic product catalogue was created for Two Pack Supplies on the Onsight app so that customers can browse all of the company's products using a tablet. The image-rich view that the Onsight catalogue provides is perfect for Two Pack Supplies' customers as it makes it very easy to instantly identify which products they want to order.
Next, the Onsight's customer self-ordering feature came into play. This features allows select customers to receive special logins, similar to what is given to sales reps. With customer logins, customers can browse through the company's electronic product catalogue and place orders whenever it suits them best. There is no need to call Two Pack Supplies anymore to place an order or wait for assistance from a sales rep. As soon as new products are added to the catalogue, customers with a login can view them immediately without needing to wait for an appointment.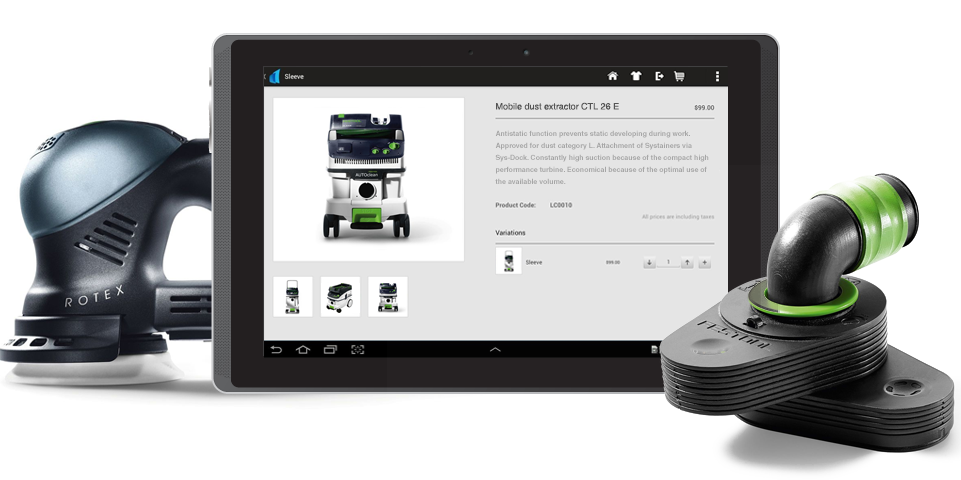 The benefits of simplification
According to Linda Clarke, long-time director of Two Pack Supplies, the self-ordering feature has been a real time-saver not only for them but also for their customers. Customer self-ordering has significantly reduced the need for phone calls and emails when orders have to be placed.
Self-ordering has also resulted in fewer mistakes being made. Customers know exactly what products they need to purchase, when and how much of it. Thus, it is much easier for a customer to place orders themselves than having to relate it over the phone or via email to a sales rep.
In order to simplify the ordering process even more, Onsight created the handy product packs feature. For each customer, unique packs can be created that include all of the products that they purchase regularly. Instead of searching for and selecting each product individually, customers can simply select the entire pack with all of their regular products with a single tap of the finger.
As a result of using the Onsight app, Two Pack Supplies has managed to save both time and money. The ordering process is easy, customers have more control over their purchases, and employees can now focus on other areas of business instead of worrying about taking down orders the old-fashioned way.
View previous case study
View next case study