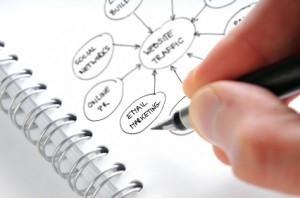 Email newsletters are a great way to stay in closer contact with your customers and prospects. By keeping you and your brand top-of-mind, your email newsletter will increase your chances of getting repeat business from your existing customers. Prospective customers can also be brought closer to doing business with you through targeted promotional offers. Based on research conducted by the Direct Marketing Association in the US, email marketing is predicted to return an incredible $43.52 for every dollar spent on it in 2009. That's a fantastic return on investment.
To start using an email newsletter as part of your marketing activities, you need a list of recipients. Don't be seduced into taking the easy way out and purchasing a contact database. This is one of the easiest ways to damage your brand. You want your contacts to all have agreed to receive communications from you. First seed the database with your existing customers. Then add a newsletter sign-up form to your website so that prospects can add themselves to your newsletter recipient list.
Now that you have a database of contacts, you need a visually appealing newsletter template. A professional-looking newsletter will immediately give your recipients a good impression of your company and brand. A poorly-designed or amateur-looking newsletter will do irreparable damage to your brand. The best approach is to use a reputable design agency to create a custom newsletter template for your organisation. They will also be able to recommend a good newsletter system to use. A well-designed newsletter template together with fully-featured email newsletter software should allow you to have a template designed once and then to easily re-use that template over and over again with new content each time you send out a newsletter.
Now you need to decide what information to include in your newsletter. An email newsletter should firstly contain some informative content that your target audience will find useful. You should try to include tips and advice from your area of expertise. Or you can outline the features and benefits of one of your products and services. Remember that you are trying to sell something. Don't be shy about it. Make sure your newsletter prominently displays the sales or marketing message you want to communicate. You should have one or more calls-to-action that are aimed at catching the reader's attention. They can be a request to click on a link to view more information about your featured product or an invitation to visit your website or to sign up for your service. Lastly you should always include an automatic unsubscribe link or an explanation of how to unsubscribe from your newsletter.
Before sending out your newsletter, always do extensive testing to ensure that the newsletter displays correctly and that all links go to the right places. Send the newsletter to several different email programs and check that they display correctly in each. If you are happy with the testing, then you are ready to send out your newsletter to your contact database.
Good email newsletter software will give you detailed reports to track the progress and success of your newsletter. Check on the click-throughs to see what content people were interested in. Check on bounces and ensure that they are removed from future mailings. Once you have built up a history, you can compare the current email newsletter to previous newsletters to figure out what worked and what did not. This will allow you to tailor your future newsletters so that they deliver the maximum results.