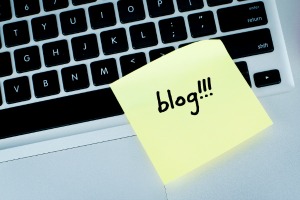 B2B companies often overlook blogging as a way to convert customers and create sales leads. However, it is one of the easiest ways you can increase your website traffic, push Google rankings up and, ultimately, get customers to spend more time looking at your products and services.
Here are some of the main reasons that your B2B company should be spending a little bit of time creating regular blogging content:
Improves Google rankings
Blogging can help customers to find your website (and thus your company and its products) much easier. A website is more likely to be displayed on the first few pages of a Google search when it is "fresh". When a website first goes live, the content is new (in other words, "fresh") and will more likely be boosted to the top in rankings. However, as time goes by the website's content becomes static since fresh, new content is not added on a regular basis.
If you don't have a blog where you can create new content, it will be difficult to keep your rankings from falling. Every few months or so you will need to rewrite your webpage text, change meta descriptions, change images and their captions, and add new product pages (which may not always be possible if there is nothing new to add). Thus, adding new blog posts to a B2B blog is a much easier and quicker way to alert search engines to the fact that your website is very active and needs indexing.
Anticipates customer questions and queries
Any customer will have questions regarding your products or services at one point or another. What does the product do? How does it do it? What value does my company get out of buying it? How do I use the product? What makes it unique or special? Why buy this particular product and not your competitor's product?
All of these questions can be anticipated (if you put yourself in the shoes of your customer) and answered in various blog posts. This action has many advantages in itself, including:
*  It allows the customer to make an informed decision by simply visiting your website and saves both of you time during the deal-making process.
*  It affords you the opportunity to display the benefits of your products and/or services on your website in a more in-depth way.
*  When people search for the answers to their questions randomly on a search engine, the fact that you have answered that very question in your blog may lead new customers to finding your company when, before, they didn't know about you.
*  The way you answer a question in a blog post may convince an indecisive customer to buy your products or use your services.
Our Developers have been hard at work for the past few weeks improving and simplifying your sales process. Today, we are pleased to announce that we have added brand new features on both the Web admin system and our Onsight mobile apps for Android, iOS and Windows 8 tablets. Here are a few of the new features and highlights: It shows that you have the ability to look at your customers' needs and to address them without them needing to come to you first.
Use any interactions you have with customers to tell you what to write about in the blog. What enquiries have you had from clients via email and over the phone that could warrant a blog post? What are the questions you get asked the most about your company or your products? Do certain products "confuse" customers more often than not and, thus present a golden opportunity for you to ease doubts and push towards a sell?
Showcases company growth
Many companies have sections dedicated to press releases and articles where their company has been mentioned. A blog can help you talk more in-depth about the events that take place in and around your company, and the reasons behind these events. You can blog about, for instance, new processes that will revolutionise your products or a new product you may have added to your range.
This manner of showcasing will also create an opportunity for linking which, in turn, is good for SEO. If, for example, your company opens up a new factory, write about it. Tell the customer about the reasoning behind this move to ease any fears longstanding customers may have and to relay to new customers all the exciting developments your company goes through. Then, in the post, link to any and all social media mentions this new factory opening had, any newsletters you may have sent out about it and any events surrounding the opening. This will create a big network that all leads back to your website and ultimately to your company.
Brands your company as an expert in the field
No matter what field your company operates in, you want to be known as the leader of the pack. You want to be seen as the one company that stands head and shoulders above their competitors. One of the best ways to do this is by establishing yourself as an expert on a subject relevant to your industry, thus making others follow and trust you.
Blogging allows you to showcase your knowledge about the industry you work in. This will make you (and effectively your company) seem more in-touch with the industry as well as the products you are manufacturing and selling. Customers are more likely to trust a company that displays knowledge and expertise in their field. This type of blogging will make you the go-to place for news about the industry and drive more leads to your website. Word-of-mouth also goes a long way and as soon as word gets out that you are blogging quality content, you will get more and more visitors. These visitors may not have heard of your company but the expertise you display will make them want to explore even further and get involved.
To take this even further you can make more in-depth user guides and white pages available for download, and have them accompany your blog posts. This will drive even more traffic to your site from people looking for user guides on the industry instead of only those looking for a particular piece of knowledge on a topic.
Attracts more qualified leads
When a person visits your B2B company website, you want those people to be genuinely interested in what you are selling and in the industry. Blogging creates more specific content about the industry and thus gives you greater opportunity to place keywords on your site that are relevant to what you do. Making your blog posts more specific and focused will make it more likely that those reading them are truly interested in the industry and thus your products. All of this, along with the other benefits mentioned, ensures that the traffic that comes to your site is about quality no matter what the quantity.