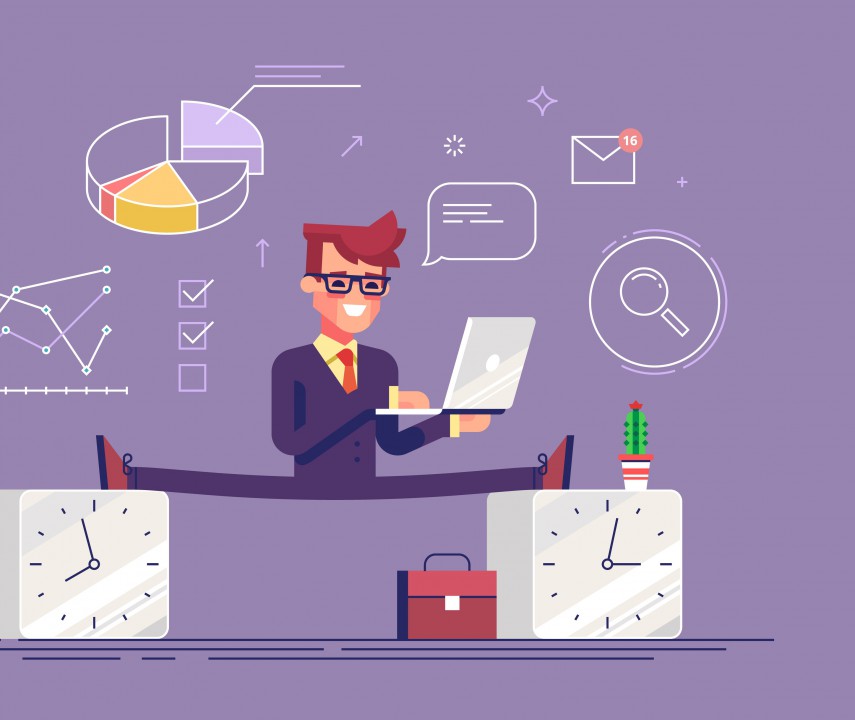 Covid-19 has taught us many lessons. To business owners, one thing is for sure — you need to emphasize the ability to adapt to various changes, especially those regarding how and where to get the work done.
Leveraging on flexible work policies helps retain and engage the employees. Your workforce can work at home or anywhere in front of their personal computers. Also, they can efficiently juggle between their personal lives and achieving business goals. However, the benefits of a flexible work environment are not limited to employees only.
Should you decide to add more flexibility to your work environment, here are few benefits that both the business and employees will reap.
Employees will modify their approach to tasks
Some tasks are technical, while some are not. That's why the business needs different skill sets to get each project or action done. A flexible business environment trains every employee to modify their approach to every task based on what stakeholders need. They will understand the unique demand of each situation. As a result, every employee can take on urgent tasks and deliver without falling back on phrases like "this task is not mine".
Ability to learn new skills
Learning prepares employees for projects that are beyond their capability. Through learning, your workforce becomes self-sufficient and inspired to work under minimal supervision.
Flexibility in the business environment encourages employees to keep up with new trends, technologies, and skills that they need to better their proficiency. In other regards, they can cut cost corners, minimize working hours, and deliver precise work. Most importantly, the employees can cross-train hence adopting a range of skills.
Positive view of constructive criticism
Constructive criticism key to personal development and business development—it strengthens working relationships and helps with clarifying expectations. However, not all workers value constructive criticism. Some feel their employees are nagging and "always unsatisfied".
Adding flexibility to your work can help employees to improve their attitudes towards their managers. This way, they will value every kind of review and hopefully work to improve unsatisfactory areas.
Employers understanding every employee
Understanding the behaviours, styles, and preferences of every employee is crucial to extracting the best out of the workforce. Also, it helps keep a motivated workforce that performs exceptionally every time.
A flexible business environment takes into account the unique needs of every employee. If they are working from home, what do they require to deliver? If they are unhappy, what do they need to be motivated? In the end, all employees will feel more at home, not ignored or left out.
Better work structure
A flexible business environment helps managers develop a better work structure that is pragmatic. They can easily know who can work independently and who needs frequent supervision. With a better work structure, managers can reduce conflicts, remove duplication, and prevent task overlap.
A flexible business environment shapes the HR policies and how employees react towards them. Such an environment keeps the needs of employees at the centre and creates a work culture that both employers and employees benefit from.