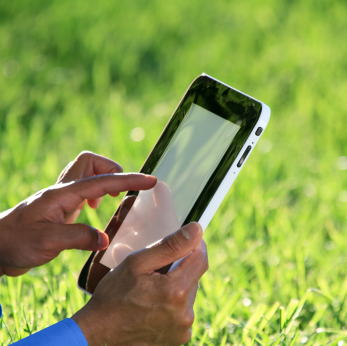 Many of us already have a smartphone and perhaps a laptop or desktop computer but tablets have only recently become one of the things that most of us believe we need.
The factors that prompt us to choose a tablet are often very different to the factors that lead us to purchase a laptop or smartphone. Tablets are not meant for making phone calls (like a smartphone) and are meant to have more mobility than a laptop or desktop PC.
So, what factors do you need to take into consideration when thinking of a tablet purchase?
What price am I willing to pay?
When buying an expensive tablet, you will be guaranteed a good quality product. However, there are tablets available on the market that are in the lower price ranges, for example the Google Nexus, that provide similar or equal quality to the more expensive options. If you plan on buying really cheap, make sure the device does not skimp on memory, battery life and screen resolution since these are the areas in which they tend to fail.
How much storage space do I need?
Storage space can vary from 16GB up to as big as 64GB. For most people who store lots of photos and music, 16GB of storage is usually enough. But if you are planning on downloading large applications and storing HD videos, you will need more space. If you think you might need more storage space in the future but not right now, buy a tablet that has a microSD slot and USB functionality (not all tablets have this yet). The Samsung Galaxy Note 10.1 starts with 32GB storage (or 16GB, whichever you prefer) and then you can add up to 32GB of extra storage but it does not have USB support. On the other hand, you have the Microsoft Surface tablet that can start off with as much as 64GB of storage as well as a USB feature, more than space for all your videos, music and photos.
Will I use it for work purposes?
If you are planning on using your tablet for work purposes, any Windows-powered tablet will be your go-to. Most people have Microsoft Office on their work PCs or laptops so having that functionality on your tablet as well makes it easier for you to work on documents when not at the office. The Microsoft Surface Windows RT has gotten rave reviews so far and the built-in kickstand is great for comfortably working at home.
Do I need a good navigation system?
Great navigation is essential for people who travel a lot for work and also for people who have the tendency to get lost very easily. Even though there are many apps out there that can compliment your current built-in navigation system, one shouldn't ignore the great Google maps/navigation app. Android really struck gold when it comes to providing great map functionality and GPS tracking so if you want good navigation an Android-powered or Google-enabled tablet is the way to go.
Will I want to stream movies, music and television shows?
When watching streaming content of any kind, you will need a tablet that provides both great WiFi connection and good screen resolution (so you won't hurt your eyes from hours of watching). The Google Nexus 7 has been voted as the tablet with the highest screen resolution in the world and provides fast WiFi connection. Also, look out for tablets that have HD video quality. A lot of tablets on the market has this now for better video recording and it greatly improves the quality of the content you are viewing. Another thing to consider is a tablet that you can plug your earphones in. Most tablets have this functionality these days but the quality of earphones you get with each tablet varies.
Do I need a good quality camera?
It is a given that tablets take superior photos to a smartphone, which may be purely down to the screen size but some tablets have stronger cameras than others. Both the Asus Transformer Pad Infinity and the Sony Xperia Tablet S have some of the strongest cameras on the market, coming in at approximately 8.1 megapixels. One thing that is a plus about taking photos with any tablet on the market, is that all of them come standard with both front-facing and rear-facing cameras.
How much battery life will be sufficient for me?
Some tablets have a longer battery life than others. For example, Sony Xperia tablets have been known to reach a battery life of 12 hours, meaning you have less need to charge your tablet and a lesser chance of forgetting to charge at critical moments. But, you have to remember that certain apps will munch your battery life while running in the background. Thus when you see your tablet's battery life fading quicker than you thought it would when buying, take a look at what your applications may be doing to cause this.
What screen resolution and size will I need?
When it comes to the screen resolution, nothing can beat iPad's new Retina Display. Screen size may be more about personal preference than anything else since some people prefer a big screen and some do not like a screen that is too overwhelming (because of the fact that it makes the tablet itself bigger). If you like your screens big, the Samsung Note 10.1 will be a good option to take a look at. It also provides great screen quality for the size that it is.
Do I want to play games on my tablet?
There are many games apps on the market that you can download but there are people who need a more serious gaming option. The Razer Edge Pro is a Windows-powered gaming tablet that is made solely for the purpose of playing games. This means the storage is bigger, the screen resolution is sharper and the controls are specifically designed for gamers. It can be converted from a tablet into a laptop or a console. But this is only for people who plan on only playing large games on their tablet.
Am I going to be downloading a lot of apps?
It seems that tablets from the Apple family have a greater variety of apps on their marketplace and the newest apps are often released much earlier than on, say, the Google Play store. Thus, if you're looking for a wide variety of apps and getting the latest apps first, think about getting an iPad.
Will I be reading books on the tablet?
If your sole goal is going to be reading books on your tablet, why not invest in something like the Amazon Kindle? It is built for reading books with a screen that is easy on the eyes. It has a no-glare function, which means books can be read in direct sunlight and it maintains the same brightness as everything else in the room. It is lighter than most paperbacks and can fit in your pocket. One can also download and store 1000s of books, movies, television shows and so forth from the Amazon store. Looking for a cheaper alternative? Try the Kobo or Nook tablets.