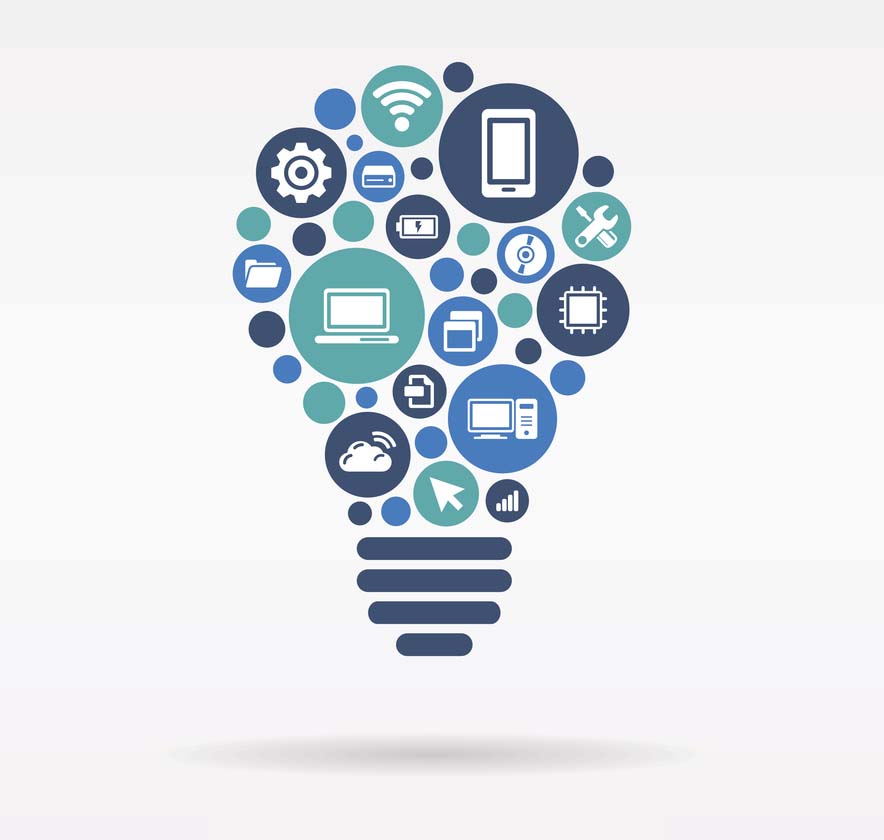 Oftentimes, B2B companies become stuck in a rut and forget that they have some great resources available at their fingertips. Electronic resources, if used effectively, can be useful tools to attract more customers. What's more, is that these resources won't put any additional strain on your field sales reps. You can attract a whole range of new buyers and potential new customers by simply using your company website and an electronic product catalogue to greater effect. Remember, it's all in the detail, you need to show new buyers that your company is out there by staying up to date with current trends. Let's have a look at how your electronic resources can work better for you:
Be more out there
Many B2B companies are customer-centric and all the focus is placed on their (already) loyal customers. However, this can be damaging to some extent. Problems occur when new visitors to your company website are being denied access to view your products. These potential new customers are being showed the door simply because they need to register and create client logins. While there is a time and place for special client logins, it does however prevent potential new clients from browsing through your catalogues and product lists. Why limit who can view your products? B2B companies can learn from B2Cs here, they certainly put all buyers first (not just existing ones) by treating them to an immersive buyer experience. They want to connect with the buyers and share their endless products. With a mere click of the mouse one can view product after product and read useful reviews. There is no need to login first, just sit back and scroll through. This open access approach will entice and educate new customers, you might just be hiding exactly what they've been looking for.
Show off, a little bit
So how much is too much? How much should you put out there? Don't feel you now have to rebuild your entire website and put absolutely everything on display to make it look like a giant virtual showroom. Small changes would suffice. Allow visitors to see a selection of your products without hassling them to register first. If they like what they see, they will register and start buying, or certainly make contact, which is a step in the right direction. Have a link to your electronic product catalogue at the ready, or ask visitors to request a catalogue which you can email to them. If your company deals in very specific retail simply have a "Request a quote" button close by. This way you can make the first step.
Reinvent your product detail page
Once you've decided to remove the gate, so to speak, and allow visitors access to your merchandise, don't just list products. Again, learn from the B2C guys and have proper product detail pages at the ready. It's here where customers get to engage with your products – tell them about it, make the descriptions rich and meaningful. This will only help to facilitate their buying decision. If you have the bare minimum available, a buyer can be put off. You have to keep them interested, not guessing, about a product. Show them dimensions, photos, specs, and be detailed. Remember, a lack of details often leads to a no-buy. The emphasis should be on engaging any potential new buyers, don't give them a reason to leave. Rather give them the option to request more information or a quote. A call-to-action tool (such as "Request a quote" mentioned above) can be very useful here too, especially for new visitors who might have queries about certain products.
Be mobile
Once your easy to find and easy to navigate company website has opened its doors, you need to make sure it is visible across multiple platforms. If millennials have taught us anything it is that people are always on the go and connected, they order from anywhere, be it on a mobile tablet, laptop or smartphone. That's why it is vital that your online presence, from your website to your email headers, is streamlined, sleek, and professional. Make sure that your website can be viewed easily across multiple different platforms. There is nothing more off putting than trying to view an ill-fitting webpage on a smartphone.
Out with the old
Now is the time to get that all-important product catalogue updated. Forget about heavy paper catalogues that look tattered and dog-eared, electronic ones are all the rage. It can certainly enhance your professional image and do wonders in showcasing your products. Having an electronic product catalogue with a great layout and images, is a fantastic way to entice any buyer. What's more, e-catalogues are cost effective, easy to update, and will add to your green credentials by doing away with paper resources. A well thought out e-catalogue, which can integrate seamlessly with your sales team's mobile devices, will certainly make a good first impression on new customers. Choose an electronic product catalogue that you are able to view online or one that can be emailed easily across to customers.
Be more social
These days social media is certainly not limited to individual use any more. A great many corporate companies are using social media as part of their marketing strategies. However, many make the mistake of opening every single social media account there is. Instead of having very little to say across various platforms, first check where your audience can mostly be found and drive your social media presence in that direction. Also, don't look at social media as a separate entity, it should form part of your marketing strategy, and if used optimally it should generate traffic and create all-important new leads. Twitter and LinkedIn can be great starting points for your business, these two social media platforms have been proven to work for specifically the B2B industry. But do investigate further, what platforms are your competitors using, or would for example Facebook and Google+ perhaps be a better fit for your company?
We hope these tips prove useful!