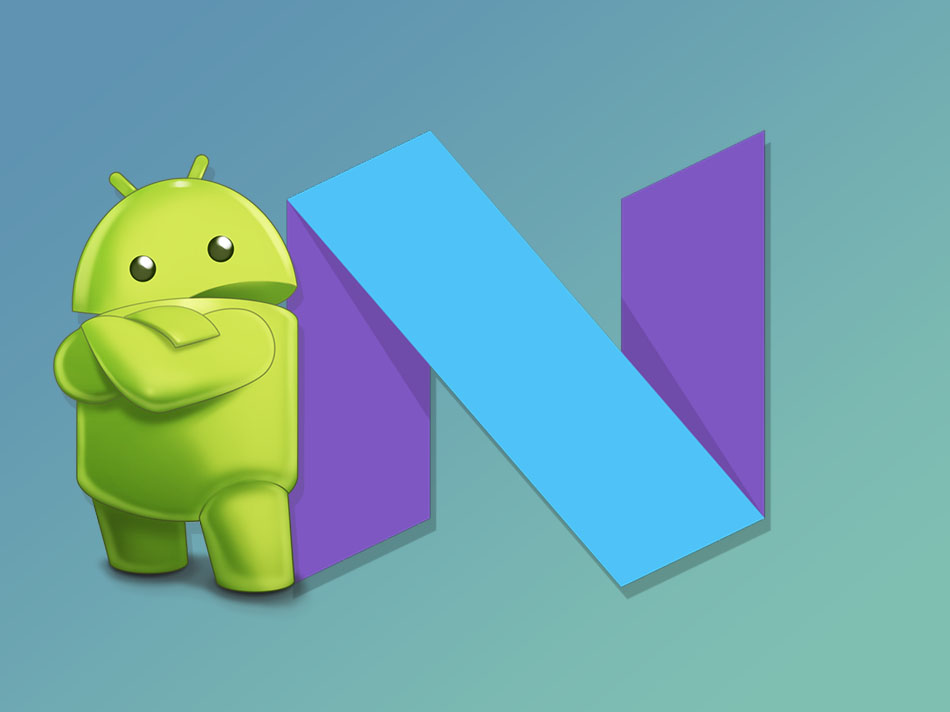 Android 7.0 Nougat is finally here! Since March of this year, a developer program has been in place for those wanting to do beta testing of the upcoming Android update. On 22 August the seventh version of Android was made available only for newer Nexus devices. An over-the-air update will be rolling out in the weeks to come. Even though Android Nougat is not too dissimilar from Marshmallow (which was released in October 2015), there are some great user-facing features that have been added.
Here are 7 of the best features that Android 7.0 Nougat will offer those who get their hands on it:
Split-screen multitasking
A split-screen feature has long been present in Samsung, Windows and Apple devices, and now it finally makes an appearance on Google devices. If you long-press Overview button (the rounded square at the bottom), the main window you're using will either slide up to the top or over to the left depending on whether you're in portrait or landscape mode on your device.
The remaining space (after the main window has moved) will show you a view of the apps that are currently open. You can now activate the split-screen by selecting an app from the list shown or go to the Home button to launch an app not listed, and it will open alongside the main window. You are able to customise the size of each window in the split-screen and can also switch the two apps depending on where you want each one to be displayed.
Notification panel overhaul and customisation Quick settings
The notification panel has been given a look and functionality redesign in Android Nougat. The shade is now full-width with smaller icons to optimise space usage.
After a notification is expanded, the user can now expand it a second time to see more information or take action from within the drop-down panel. To minimise the need to do a swipe action in the notification panel, small buttons have been added.
You can now also long-press on a notification to change how it is displayed in the future by either silencing it or blocking it altogether.
Previously the Quick settings dropdown (the menu that holds toggles like Bluetooth and WiFi) could only be accessed by dragging down the notification shade and then swiping down a second time. Now there is a row of five icons presented immediately when you open the notification shade the first time. You still need to swipe down a second time if you want to see additional icons aside from the five presented but the great thing about the new Quick settings menu is that you can customise it to show only the toggles you use regularly.
Quick switch and recent apps
Previously one could only open and close recently-used apps. With the update comes a sort of "alt-tab" function for your phone. If you double-tap on the Overview button (the rounded square at the bottom), you can now quickly switch from one recent app to the next and back.
There is also a reduction in the number of apps shown in the recent apps interface. This means anything that hasn't been used in while will not be visible to the user. Research had shown that 99% of users typically don't go back further than seven recently-opened apps so it makes sense to display fewer apps.
Data Saver mode
This mode prevents apps from sending and receiving data in the background. Activating this mode means that apps will still have access to data but fetch that data less frequently. During this it might turn off certain less-important functionalities like images to reduce data usage.
Updated Doze mode
Introduced in Android 6.0 (Marshmallow), Doze is a low-power mode that puts the phone in deep sleep whenever the screen is off, the battery isn't charging or the phone is stationary for a while. Doze disables wake locks (signals that keep the device awake) and network access for a majority of the time which in turn helps to save battery.
This feature was seen to be great for a tablet that lay on the dining room table for a while or a phone that isn't currently charging. However when a phone is in a pocket or purse, movement will involuntarily occur and this prevents the phone from going into Doze mode because it believes you're currently using it.
The Nougat update has improved the Doze function to kick in during the day even when the phone is being moved around by simply walking or driving. When the phone is unplugged and the screen becomes inactive after a certain period of time, network access and app syncs are postponed to maintenance windows. In stationary Doze mode, wake locks are still allowed.
Apps can still interrupt Doze mode with high-priority messaging but users can customise which apps are exempt or allowed to be a part of the Doze mode in the Battery Optimisation settings.
New emojis
Earlier this year 72 new emoji Unicode were added and Nougat are now incorporating these into its update. Some of the new characters include the bacon, fox, owl, selfie, sneezing face and avocado emojis.
Nougat will also be the first version to include skin tone modifiers which means any emojis including a person or face can have its skin tone changed according to the user's preferences. Some existing emojis have also been redesigned to include more detail and be more standardised.
Display size customisation
Smartphone screen sizes have been in phablet territory for a long time now. Sometimes the actual interface doesn't match up with this increase in size, making scrolling and browsing not user-friendly. In other words, you might get a larger screen but you cannot view more content on it. Nougat brings a new Display Size setting (Settings > Display > Display Size) into play. This setting allows users to scale the entire display rather than being stuck with what has been preset by the OEM. Now you can either zoom in to make everything on display bigger or zoom out to make it smaller.