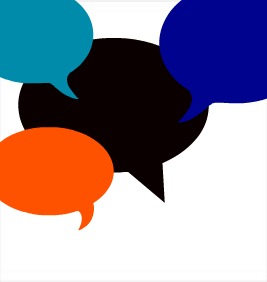 Meetings are a way of life for any sales rep or sales manager. The frequency of meetings means that they must be managed efficiently and smoothly so as not to disrupt your other appointments or any other activities that you may have planned on any given day. The following online meeting schedulers and web conferencing facilities might help make the load easier:
Doodle
We start with a meeting scheduler and a very basic one at that. The steps you take to organize a meeting with Doodle are simple. Give the meeting a name or subject, add the participants that the meeting proposal will be sent to, give possible time options, add the location and send.
The participants will receive a spreadsheet format where they tick off the times they are available and it is up to you to check where everyone's availability lines up. There is also an option for people to say that they cannot make it on any of the times allocated. One of the plusses of this scheduler is the fact that it can be integrated with Google calendar.
TimeBridge
TimeBridge is a meeting scheduler that is similar to Doodle in its simplicity but with a few extra added features. With TimeBridge there are a few options when it comes to choosing the best time to meet – you can propose up to five times that you are available and then people can either check which times they are also available or the system will select times that do not clash with each other.
Meeting attendees receive automated SMS and email reminders so that no-one misses a meeting. If anyone is running late, you have the ability to ping these late-comers via the system. One can also add a meeting agenda with interactive items to see whether you and your attendees are running on schedule.
TimeBridge can be connected with Google Calendar, Apple's iCal as well as Microsoft Outlook's calendar. One can post availability on networks such as Facebook and LinkedIn so that anyone can arrange a meeting with you – a great feature for those who work in sales and want to be able to organize meetings at the drop of a hat.
TimeBridge has more functions than just scheduling meetings which include web and phone conferencing as well as to-do lists. One of the problems with TimeBridge may be the many connectors that need to be added as well as multiple downloads which not everyone has the time or energy for.
GoToMeeting
GoToMeeting is a HD-quality video conferencing facility that also offers opportunities to host webinars and training sessions via video. It has integrated audio conferencing with VOIP and telephone. Attendees can choose to join the conference via mobile, tablet or PC (it is available on iOS, Windows and Android devices) which makes access available for almost everyone attending the meeting.
This facility also has a "share screen" facility which makes it useful for showing the people you are conferencing with any documents, charts and so on they need to see. You can also hand over controls to another meeting attendee, making it easy for a person to leave a meeting should they have the need to without ending the entire conference.
AnyMeeting
Here is an option that one can use absolutely for free. Unfortunately the free option comes with ads and no recording can be made. Alternatively there is a reasonably priced option ($18 per month) with recording and other features included.
Some of the features that AnyMeeting includes on all options are sending a meeting request via e-mail (with the date, time and link to the conference), an integrated PayPal payment platform for selling tickets to webinars and linking social media accounts (such as Facebook) to your profile to send notifications of meetings in this manner. One can have a meeting with up to 200 participants and you have a customisable profile to let the people you are meeting know who you are.
Along with all of these you can also share PDFs and PowerPoint presentations with meeting participants and share your screen in the meeting. You can also create surveys to gauge how the meeting can be improved as well as review reports and chat logs of previous meetings.
GlobalMeet
This web conferencing facility does not require any downloads for it to work which is great news for your clients as they do not need to have specific software to communicate with you. When you sign up or register an account with them you receive a permanent, personal web address which makes it easier for people to find you if you schedule web chats with them on a regular basis.
GlobalMeet can be used on the web, mobile and also be added to your Outlook toolbar for easy access. For these various places you can schedule and manage meetings as well as start the meeting. You do not need to take notes of your meetings as you can record the audio and video of your meetings to refer back to at a later point in time.
There is a monthly price plan involved in getting access to GlobalMeet but there is a free trial available if you're not yet sure if it will suit your needs.
Skype
Most people are already familiar with Skype as a tool to converse with anyone, no matter if it is for personal use or work. Skype has a feature that involves group video calling for up to 10 people at a time. All that is needed to use this feature is that at least one person in the group has a Premium account with Skype.
The video calling also has a limit of 100 hours of call time per month and no more than 10 hours a day can be used. When these limitations are met, the video call will convert to an audio call. One of the downsides is, of course, that all people involved will need to have Skype downloaded onto their PC or whichever device they want to use for the video calling.