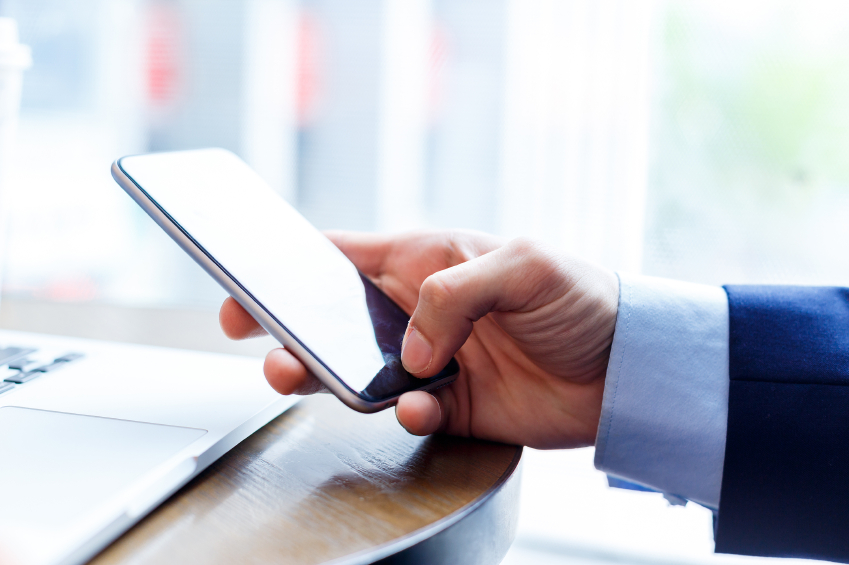 The freedom that comes with being able to take your work anywhere with you through the use of mobile devices or an electronic product catalogue no doubt increases overall efficiency. However, in turn, this mobility can lessen the amount of face-to-face communication within a team.
Since frequent feedback is essential you and your colleagues need to look towards communication methods that will not confine you whilst enabling collaboration. We have rounded up the three most popular business-orientated messaging apps that will help any team stay connected no matter where work takes you:
Slack
Slack is currently the hippest messaging app for teams of all sizes on the market. It has gained popularity very quickly since its inception and it's easy to see why because of its many great features.
There are open channels that can be organised according to project, topic or team. Private channels are available for the exchange of more sensitive information. You can send direct messages to a particular team member and it cannot be seen by other members.
If text chatting is not enough, it is possible to drag, drop and share documents, images, PDFs and spreadsheets. Team members can add comments and stars (which are for referencing the information later). Since Slack syncs with Dropbox, Google Drive and Box members can simply paste a link from any of these options and the information will be uploaded automatically.
One of the main reasons why Slack is so well-received is its extensive options for integrations. There are hundreds of custom-made apps relating to accounting, HR, project management, customer support, file management, travel and more that can be linked to Slack. If you want to make your life even easier you can add customised bots that will automate tasks within the app for better productivity.
Slack is available for both mobile (iOS, Android, Windows Phone) and desktop (Mac, Windows, Linux). All apps sync with each other and customisable notifications are available. One of the great things about Slack is its pricing. Small teams can use it for free for an unlimited amount of time. The company says that one can add as many users to a team on this plan. However, a hidden cap was discovered which limits teams to around 8,000 members, still not bad for "small" teams.
Avaamo
This enterprise messaging app is exclusive to mobile and it can be best described as WhatsApp for business. Avaamo's similarity to consumer messaging apps can be seen in its contact list, business-focused emojis, instantaneous message sending with sub-second latency, real-time read, and online statuses. Avaamo accommodates both one-to-one and group conversations.
Avaamo is not confined to communicating with co-workers but one can also add customers, partners and vendors to chat rooms. When you need to go hands-free, there is the option to send voice memos. There is even an off-the-record mode with a self-destruct timer that removes the sent message from the server as soon as the timer is up. All messages are encrypted to ensure confidential information is only seen by authorized users.
Other features include:
*  Deep link a document to a message from Dropbox, Google Drive, Box, OneDrive and iCloud
*  Save files from Avaamo conversations to your preferred cloud storage system
*  Share notes, videos and links to Avaamo from other apps on your mobile
*  Send directions to members of an upcoming meeting directly from Google Maps
*  Turn meetings in your linked calendar into a group message to discuss the agenda or review items discussed
*  Schedule messages to auto-send – the app waits until a strong signal is available before automatically sending the message
*  Study analytics reports regarding app usage and access control for added security
Avaamo is entirely free to use for unlimited users and one can send an unlimited amount of messages between users. There is also a premium option where the company tailors to your specific needs. You will need to contact them directly for this option.
HipChat
This SSL-encrypted business-orientated messaging app is a creation of Atlassian. Atlassian is a popular project management and collaboration tool, and it's safe to say that they have the inside scoop on how teams naturally work together and communicate. HipChat's main objective is to help liberate employees from their desks and let them work anywhere with all their most-needed tools on hand.
The features in HipChat are very similar to those found in Avaamo and Slack. You will find hundreds of integrations (for software like Jira and WordPress), bots, emojis, file sharing from cloud storage, desktop and email (with a preview option), and unlimited chat rooms for projects, teams or clients.
Users don't have to stick to chatting with co-workers exclusively but can bring in clients, vendors and other third-parties who will only have access to what they are allowed. You can share your desktop in real-time from any device and set up customised alerts (in-app, email, SMS or mobile push notifications). All information on HipChat is synchronised across the desktop, mobile and web apps, and there is even the option of deploying HipChat on your own server, should you wish to involve your own IT team.
HipChat can be downloaded for iPhone, iPad, Android, Mac, Windows and Linux. Each version has its own set of unique features. It has a free, basic option that allows for unlimited users and integrations, group chat, instant messaging, and file sharing.