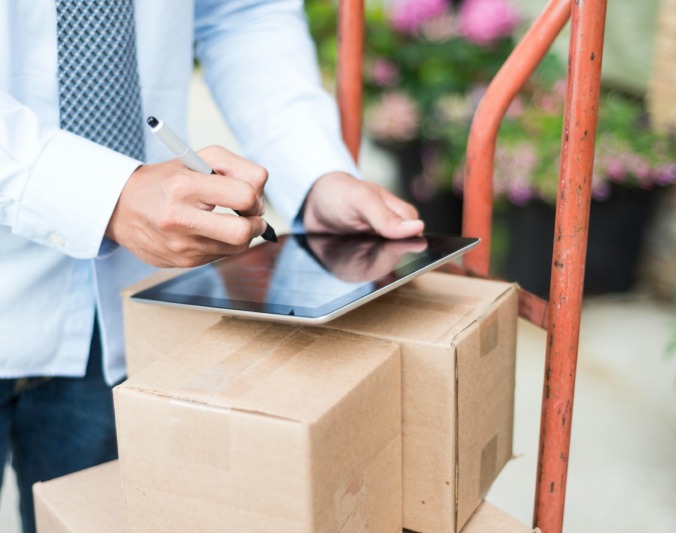 Knowing in detail how many goods you have in stock, when to replenish stock, and how much stock is needed in future is essential to fulfilling orders on time and keeping customers happy. Efficient stock management is needed to ensure that capital doesn't get expended too quickly, and to prevent any profit losses occurring due to administrative errors.
Clear item labelling
Check that items are correctly and clearly labelled. Labels should include the name of the product, storage location, "Best Before" date, size, weight, dimensions, and price. We have done a more in-depth follow-up article on how to practically label your stock.
Clever storage
Storing stock in an organised and logical manner greatly reduces the potential for confusion. Try to group items that belong in the same category together or items that have similar functions.
However, beware of products that have similar-looking packaging. Sometimes an item looks exactly the same as another item when glanced at quickly, but a single word can change what the item is used for or what it contains. To avoid two similar items being mistaken for one another, and an order being filled incorrectly, keep them separate through a partition or simply placing another item of the same category in between them.
Compare what you order with what you get
Check that what you are getting from your supplier is exactly what you ordered from them in the first place. No-one is perfect so there is the possibility of stock being incorrectly packed by the supplier and there being the false assumption on your part that everything is correct.
Keep "Best Before" dates in mind
Even if your products do not spoil very quickly (such as with food items), everything has a shelf life. Sending out spoilt or outdated products can be quite detrimental to customers' trust in your company. Set reminders about products that are going off or whose shelf life is diminishing in the near future. Then decide whether you want to lower the price on these products or simply replace them with fresh stock.
Regular auditing
Auditing or stocktaking is essential even if your stock management system is up-to-standard. Stock can easily get misplaced or damaged. Auditing involves checking that the amounts on file match up with what is in storage. Some basics to remember:
–  Most companies do stocktaking on a monthly basis while others do it quarterly. Choose your timing based on your company's needs, how quickly you move stock and so forth.
–  Count everything and do not estimate. If you see a box that says it has 24 items in it, don't assume that it truly has 24 items in – rather open the box and check.
–  Use the stocktaking process as a means to improve your stock management in general. Where can you improve? —-  What areas are being overlooked? What is working and how can it be maintained?
–  Remember that returns and exchanges also need to be taken into account so ensure that there is a system in place for that.
Avoid overstocking
It is easy to become anxious about running out of stock, but over-ordering is not the solution. Stockpiling can cause you to pay more for storage than is needed. Remember that if stock is not moved in time, it can depreciate, become damaged or even become obsolescent. In turn, this leads to having to discount stock that could have been sold at full price or not ordered in the first place. To avoid this scenario, gauge what you have sold in the past and use this information as a way to make a projection of what you will potentially need to order in the future. Also look at seasonal changes in orders. Is one item ordered more during the spring and summer or during certain holidays?
Furthermore, remember that if you have a website or online product catalogue (such as the Onsight mobile sales app) to remove products should they not be available anymore. Also, if possible, ensure that dates are checked while products are being packed for shipping. There may be a chance that items in the same package from a supplier may have different "Best Before" dates, and checking beforehand eliminates any errors of this kind.
We continue our stock management tips in this article about how to label your stock and storage.