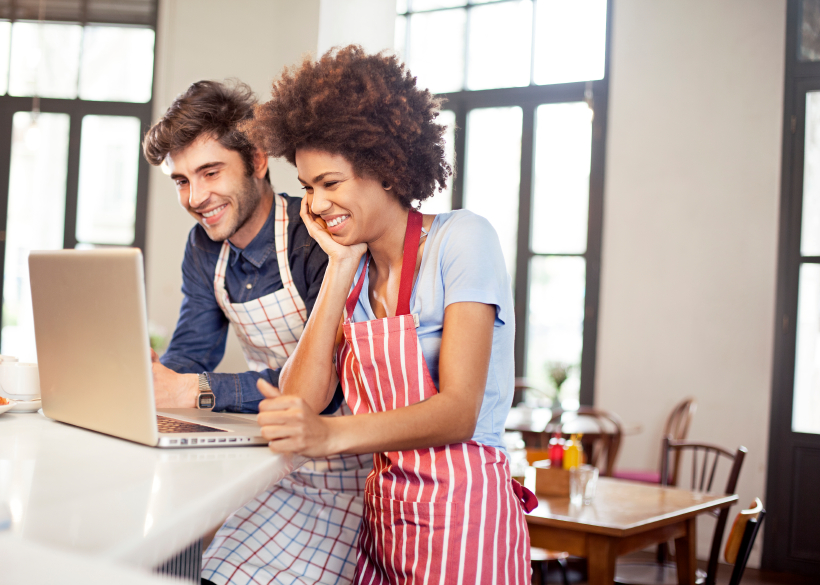 One of the features that the Onsight app provides is customer self-ordering. This feature allows users to create special logins for customers. Customers can then independently log in to see their data (and only their data), browse the product catalogue, and submit orders through the app.
There are many advantages to having a feature such as self-ordering, here are only some of them:
More time for decision-making
Instead of feeling the need to make an on-the-spot decision when a sales rep presents the electronic product catalogue to the customer, they can now take their time to decide. Details on products are at the customer's fingertips whenever they require it. This leads to a greater sense of control for the customer, and they have more opportunity to discuss their choices with colleagues and managers.
No need to wait for a sales rep
The customer can place an order without needing to make an appointment with a sales rep. Some customers prefer a more independent ordering experience and self-ordering offers this to them. Also, waiting for a sales rep to visit and showcase products through an electronic catalogue can delay the decision-making process, and even lead to the customer changing his mind during the waiting period.
Frees up time for sales reps
We all know that field sales reps are constantly busy with travelling and meeting up with customers and their time is valuable. Giving customers the ability to self-order will free up sales reps' time to spend on other tasks like acquiring and helping new customers.
Self-ordering is particularly beneficial for those customers who make regularly purchases and are already well-versed in the ordering process. They tend to know exactly what they want without needing help. Thus, a sales rep's time will be better spent elsewhere, but should still be available if assistance is needed.
24/7 access to an electronic product catalogue
As soon as the need for a particular product arises, the customer can place an order directly by logging on to the app. It also allows customers to refill their stock on a regular basis or as required without having to wait on a sales rep to do it for them.
View newest product uploads
When a new product is uploaded to the electronic product catalogue, it will show up in your customer's account immediately. This means that customers with their own logins have early access to new arrivals, something that other customers without the self-ordering facility don't have.
Pre-filled in customer information
The customer's information is already on the sales app's database so there is no need to fill in information every time an order is placed. This saves the customer time and makes the process of ordering easier.

Now that you've heard the benefits of allowing customer self-ordering, find out how to activate this beneficial feature in the Onsight app.