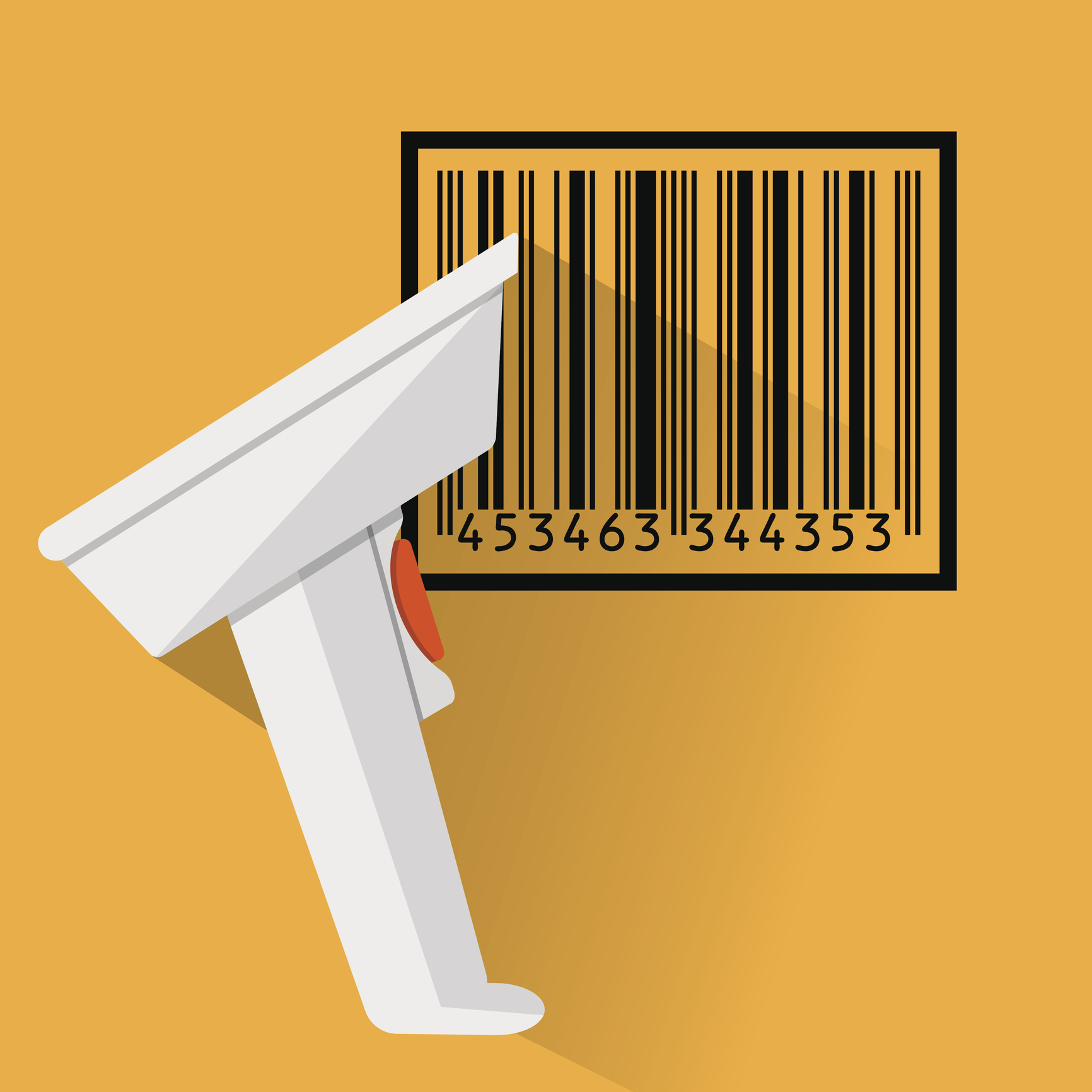 We've rounded up some Bluetooth barcode scanners that we think will get the job done, saving your sales reps time while taking large orders and keeping manual errors to a minimum. Look out for scanners that have a sensible warranty, good battery life as well as ones that require the least amount of set-up. Preferably, you should not need to install any special software or apps onto your device. The barcode scanner should just easily pair with your mobile device using Bluetooth. We like these makes and models:
Socket Mobile does a range of high performance mobile point-of-sale barcode scanners. Their Colourful Series 7 scanners are a great option for sales reps that need a scanner to last the day as they have exceptional battery life. Their barcode scanners are compatible with iOS, Android and Windows mobile devices. The Bluetooth connectivity supports a long range, giving sales reps the freedom to walk around without losing connectivity.
Socket Mobile's CHS Series 7 barcode scanners come in a fun range of colours, if that's your thing. We recommend the CHS 7Mi 1D Laser Barcode Scanner. Their 1D Imager barcode scanner requires you to be quite close to a product's barcode so that might not be ideal. And, you probably do not need their 2D barcode scanner model since most retail products have 1D barcodes.
Inateck's nifty barcode scanner is reasonably priced and a true workhorse. The wireless Bluetooth barcode scanner is also compatible with most Windows, Android and iOS devices. It supports both cable and wireless modes with a good wireless reach, allowing sales reps to move around freely wherever they are. The BCST-10 barcode scanner fits nicely into your hand for ease of use, and it's lightweight to boot. Set-up is as easy as switching on Bluetooth on your device and then pairing your device with the barcode scanner. No further set-up required.
The Inateck BCST-10 barcode scanner is a good option if you have a large sales team since pairing it with your sales reps' mobile devices is easy and straightforward.
Top tip: Stay away from really cheap devices since you might have problems getting the barcode scanner to pair with your mobile device.