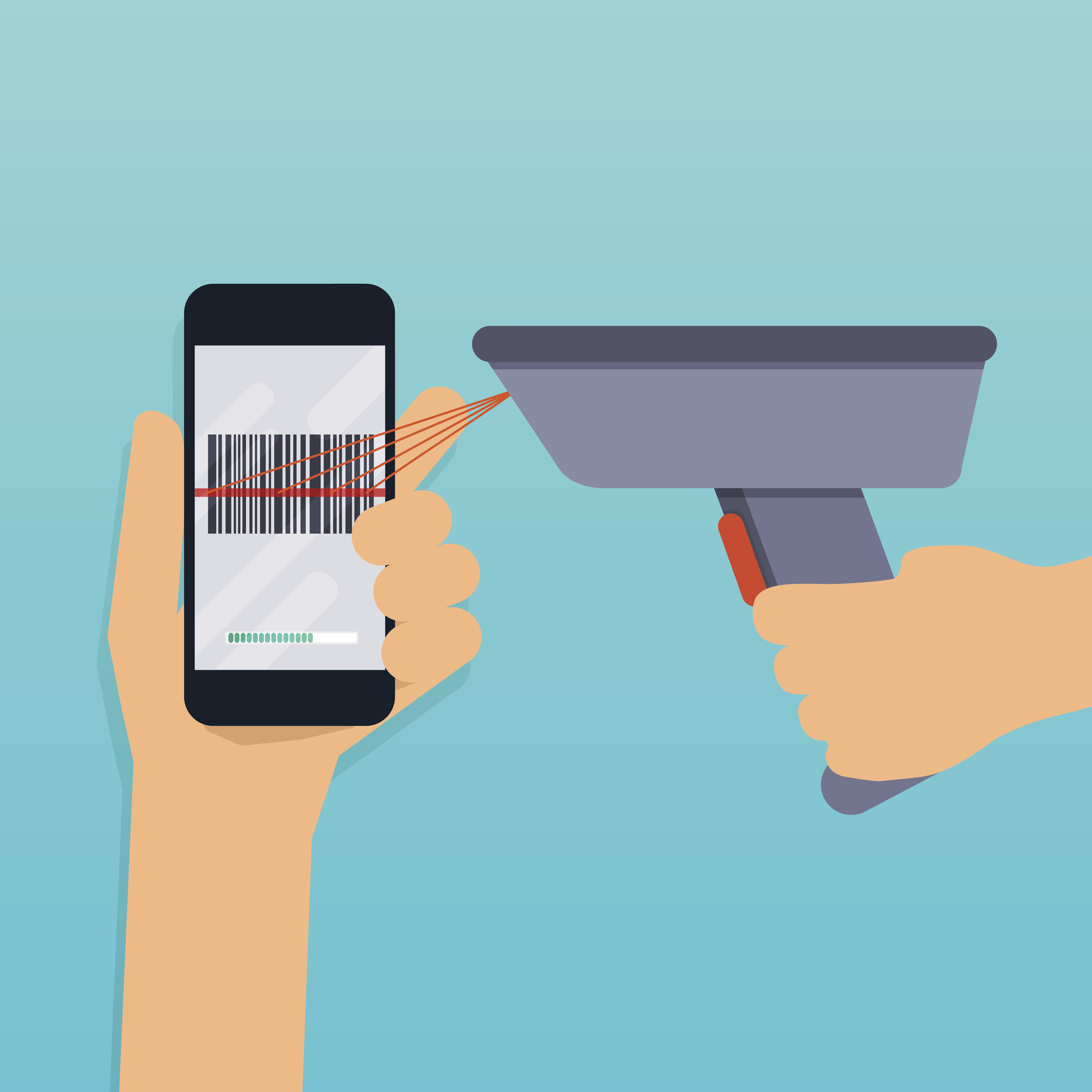 Ever wondered what the big deal is with Bluetooth scanners? Well, using a Bluetooth scanner holds many benefits, especially when it comes to large and bulky orders. Some businesses still shy away from embracing Bluetooth scanning and think it might be too complicated, not to mention costly, a process. Fear no more, Bluetooth scanners are easy and convenient to use.
Clock in
Placing orders with a Bluetooth scanner will save you time. That's it, instead of having to tap on the screen and scrolling around to find the correct product you can simply scan the barcode. No fiddling, no wasted minutes.
Heavy boxes
When you have a rather large order to deal with manual order entry can take up valuable time. With a Bluetooth scanner this job gets done quickly and there is also less room for human error. Making it a more reliable way to enter orders.
Scan this way
Adopting Bluetooth scanning to enter orders needn't cost the world. You can either use your mobile phone or device's built-in camera to quickly scan barcodes, or get your hands on a hand-held scanner. There are a load of different Bluetooth scanners out there, but you don't need to buy the most expensive one, a simple cheap option will do the trick.
Blue, what?
A hand-held Bluetooth scanner relays all the scanned information to your tablet or mobile device, ready for your customer to review and you to press the order button. It really is that simple and straightforward and will save your sales reps time when they're visiting large wholesalers or taking orders directly at trade shows.
Ready, set, scan!
That's it – Bluetooth scanning is easy, convenient and reliable. It will save your sales reps time and minimise pesky manual order-taking errors.
If you're in the market for Bluetooth barcode scanners, read our buying guide here.