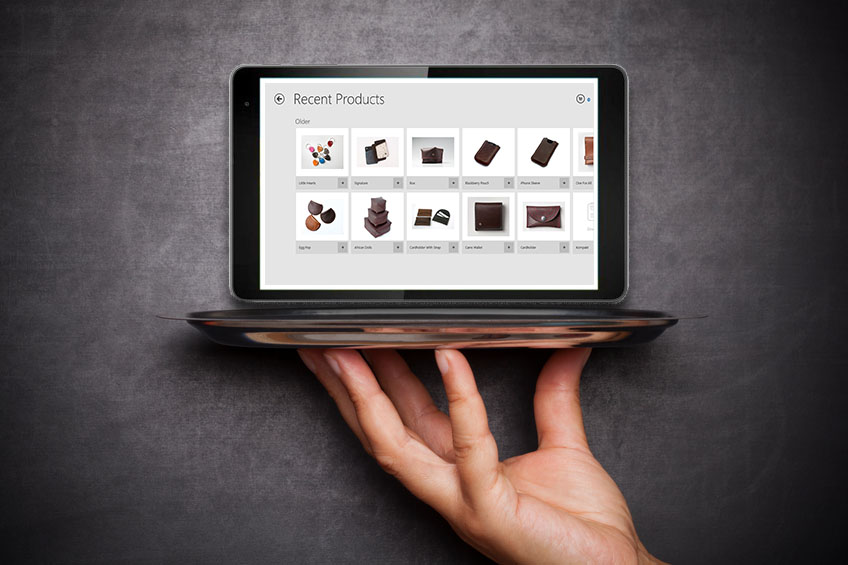 There is a lot of noise out there in the market which makes it all the more difficult for clients to make decisions nowadays. More and more people want to do business with companies that know how to cater to their unique needs in a world that sometimes seems to move too fast. A mobile sales app and electronic catalogue can be a real asset for your sales team in creating a personalised client experience. Here are a few guidelines as to how you can achieve this:
Options
The more competitors there are, the more likely it is that the smallest details will be enough to convince a client to use another company instead of you. Sometimes the price, the product quality and the types of products are similar across the board, but to make your company stand out you need to offer variety and options. Offer what you have in all of the colours, sizes and types that you can possibly get your hands on. Luckily with an electronic product catalogue you can show many varieties of one product to a client without it taking up much space.
Obviously, it's not realistic to have such a wide variety of options available all the time. However, initially offering a variety of each product helps you figure out what options people really want and whether or not you're offering too much, too little or just the wrong kind. So it's a win-win situation for both your client and you.
Convenience
Modern times have created clients that are more demanding. Clients want things to be done fast and with as few obstacles as possible. This need for speed and efficiency applies to product information, ordering products, paying, delivery and after-service. Luckily, technology makes it easier to comply with these demands.
An electronic catalogue and ordering system, for example, simplifies and unifies whereas paper-based systems split the sales process into steps that can seem superfluous. You can combine product exploration, ordering, quoting, payment and more into one mobile app. Clients can get hands-on, ordering is done nearly instantaneously and future purchases can be automated due to cloud storage that saves vital information.
Information
There are a lot of products and services to choose from out there and because of this people want to be able to make educated decisions. Your client needs to be able to get all of the information they require by simply browsing your electronic catalogue. Don't hide data from clients, and make sure every bit of data is relevant and correct. Show every angle of the product through your images and detail all dimensions, features, benefits and more.
Customer service
Clients are no longer just seen as a number (and they shouldn't be). In every interaction with a client, focus on the individual traits of the client and the company. Tailor your behaviour during face-to-face meetings to suit the needs of that particular client. If you're using an electronic sales app, you will spend less time on the ordering process itself, and thus, have the ability to focus more on the person in front of you.
Make the experience of selecting and ordering products more hands-on. Instead of you annexing control over the catalogue, give your client the opportunity to browse the catalogue directly from your tablet or let them guide you where to go. When orders are placed, make sure they can see first-hand how you do it and allow them to make changes as things progress. You can also implement a self-service feature option that gives clients even more control over their decision-making.
Using an electronic product catalogue means having the ability to customise without having to spend a lot of time or money. You can update your catalogue whenever and wherever you want to satisfy even the most difficult client.