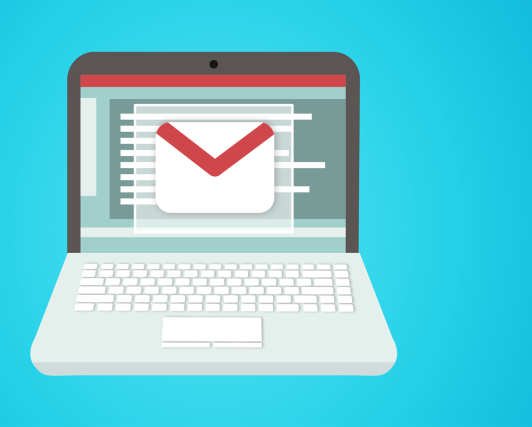 These days everyone and their dog has a Gmail account. But, while you might be using it every day, there are many cool (and easy-to-use) features in Gmail that you are likely missing out on. Take a look at some of the best ones available that you can start using immediately:
Mass unsubscribe
If you're getting too many emails from a mailing list you've subscribed to, there's a handy link in Gmail next to senders of mass emails' addresses. Not all emails will have this link but the majority who fit the bill will. By clicking on it, Google will send a message to the sender notifying them that you wish to unsubscribe. It takes a few days so don't freak out if you still receiving emails for a brief period of time after unsubscribing.
To get rid of even more emails like these, simply search "unsubscribe" in the top bar and it will make it easier for you to see what you're subscribed to and then get rid of unnecessary emails.
Take shortcuts
You probably already know some shortcuts on your PC or laptop (like using "ctrl+c" or "cmd+c" to copy something) that make life a little bit easier. Gmail also has shortcuts. If you want to use them, you first have to activate the feature. Click on the gear icon in the upper right-hand corner of Gmail. Select "Settings" from the drop-down menu, look for the "Keyboard Shortcuts" option under the "General" tab and turn it on. Remember to save your changes before you exit.
Press "shift+?" while you have Gmail open and it will bring up a complete list of shortcuts. Check out this cool infographic from visual.ly for a more simplistic overview of everything you can do.
Put on your lab coat
Gmail Labs showcases experimental features that are currently being tested by the Google team that may or may not become permanent in the future. Anyone can go into Gmail Labs (found in "Settings" under the "Labs" tab) and add some of these pre-release features to their Gmail. If you plan on using them make sure you understand that they might be buggy or not entirely complete yet. Here are some of the best (current) Gmail Labs features to check out:
Canned Responses – are you feeling especially lazy? Canned Responses lets you type up a few generic replies that you use a lot and then you can simply click a button to add the response to an email instead of typing up something new each time you reply.
Preview Pane – this feature is reminiscent of the Outlook view. Instead of just seeing a list of emails when you open your account, you can get a horizontal or vertical pane that previews the email when you click on it with this feature.
Auto-advance – as soon as you've replied to an email, this feature will immediately move on to the next oldest or next newest message (depending on what you prefer) instead of back to your inbox.
Turn back time
Ever immediately regretted sending out an email seconds after hitting "Send"? Or simply forgotten to add something, like an attachment, at the last minute? Gmail to the rescue! "Undo Send" used to be a feature exclusive to Gmail Labs (see above) but it was so well-received that it's now been made a permanent fixture. "Undo Send" allows you to stop an email from reaching the recipient's inbox for a period of time.
Go to the gear icon in the upper right-hand corner of Gmail. Select "Settings" from the drop-down menu and look for the "Undo Send" option under the "General" tab. Tick the checkbox next to "Enable Undo Send" and select the amount of time (either 5, 10, 20 or 30 seconds) you would like to be given in case you want to stop the email from sending. Then save your changes to activate the feature.
Keep paranoia in check
Have you ever wondered if someone is snooping on your Gmail account? Gmail has a feature that can help ease that worry a bit. Simply scroll to the bottom of your Gmail account page and look for the words "Last account activity" (it should be on the bottom right-hand side). Click on "Details" just below this text and a popup will appear. Here you can see whether your account is currently signed in anywhere else and if it is, you can log out remotely. It also shows a record of all recent activity like the date and time Gmail was accessed, what browser or mobile phone was used as well as the IP address and location where it was logged into.