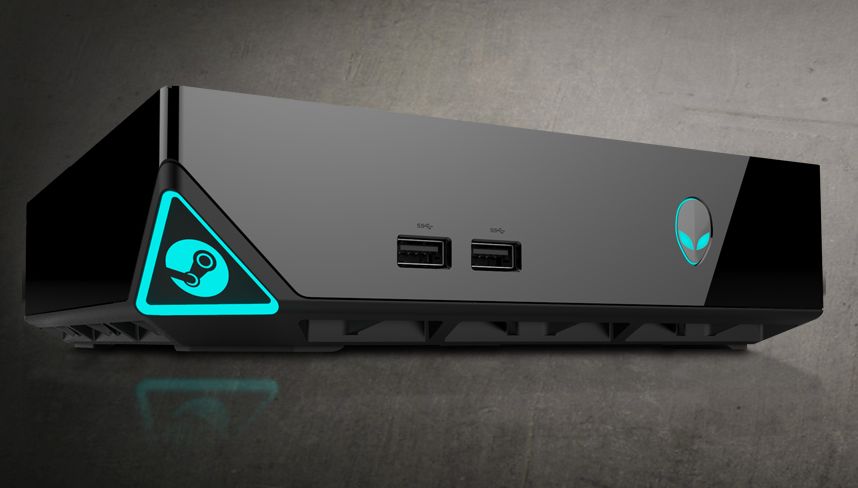 New tech releases abounded in 2015 but nowadays this isn't a big surprise. The world of technology is moving so fast that one almost expects to hear of new and exciting gadgets every day. In case you missed out, we've rounded up the most important tech releases of 2015:
Apple Watch
As soon as it was announced, Apple fans were anticipating the April 2015 release of the Apple Watch. This wearable, with its curved screen and interchangeable straps, starts at $349 for the Sports edition and can cost up to $17,000 for an 18-carat gold version. The Watch has a digital crown that allows for scrolling or zooming on the screen. The screen itself has Free Touch technology that is pressure sensitive to distinguish between a light press and a tap.
Some of the main features of the Apple Watch include the ability to receive calls and texts, real-time notifications, animated emojis, access to Apple Pay and Siri, Wi-Fi, and text content analysis. The Apple Watch also serves as a workout companion that measures heart rate and counts steps with an accelerometer (you can set goals via the Apple's Workout app). You also have access to the Maps app as well as iTunes and Apple TV.
Major retailers in the USA cited the Apple Watch as one of the most popular items this year and its popularity is likely to continue as the holiday season approaches. Apple Watch is currently second in line when it comes to wearables, just after the Fitbit series. Quite contrarily, some predict that its popularity is starting to wane as many first adopters have noted that they hardly use the Apple Watch at all.
Windows 10
In July 2015 Microsoft released Windows 10. It was described as software as a service, which means users get regular updates to its features and functionality, similar to how a mobile app works. This new operating system has been met with a lot of positive reviews, and is currently installed on more than 10 million devices (and growing).
The Windows 10 operating system is, of course, more advanced than its predecessors whilst still satisfying the needs of those who have used Windows since the beginning. Some features include the Microsoft's first intelligent personal assistant Cortana, the ability to draw on Edge (Microsoft's new Internet browser), the streaming of Xbox games, and offline maps.
This new release also sees a more advanced Start menu, a task switcher feature, a modernised command prompt, multiple virtual desktops, universal apps, tablet mode, and the ability to scan one's eye as a means to log in.
Steam hardware
Steam is a platform developed by Valve Corporation, a US video game developer, which digitally distributes games over the Internet. With Steam (available on desktop and mobile), you can install games which automatically updates itself. These games are then available for use on multiple devices. Furthermore, Steam also supplies digital rights management, and other features include multiplayer abilities and social networking features.
For two years now, Steam has been working on releasing their very own hardware, most notably the Steam Machine. This is a pre-built gaming computer that runs its own Linux-based operating system, called SteamOS, as well as games within the Steam Client. The aim of a Steam Machine is to replace the gaming console that is currently in your house or to eliminate the need for multiple gaming options. Alongside the Steam Machine, Valve also released the Steam Controller which is a customisable, haptic (which means sensitive to touch) gaming controller. Another Valve release is Steam Link, which allows you to stream games from your computer straight to your TV.
Big names in the gaming and computer hardware industry have partnered with Valve to make their own Steam Machines, including AlienWare. However, so far not everyone is convinced of the Steam Machine's usefulness or ability to replace other more compatible gaming PCs. This is mainly based on the fact that it tends to be unable to perform functions that are commonly found within operating systems.
iPhone 6S and 6S Plus
Each year around September a buzz starts up around the release of a new iPhone from Apple. In 2015 two new phones, the iPhone 6S and 6S Plus, were released following an event invite saying "Hey Siri, give us a hint". This release set a new record by selling 13 million devices in only one week.
As seems to be the trend with most new phone releases, these iPhones were considerably thinner than the ones before, but built with stronger aluminium alloy and a new rose gold colour was added to the traditional iPhone colours.
Some new features of the iPhone 6S and 6S plus include 3D touch, Live Photo that captures moment's right before and after snapping a picture, live wallpaper, force-sensitive touch screen, second generation Touch ID, and a 12-megapixel rear camera that can capture 4K video.
iPhones have slowly grown bigger and bigger in size, but rumours now abound that Apple will be releasing a much smaller 4-inch iPhone in 2016. It will likely have the screen size and look of an iPhone 5S with curved edges.
Samsung Galaxy S6 Edge and S6 Edge Plus
Not everyone is an Apple fan and luckily there is an enormous amount of choice when it comes to Android-powered smartphones. Samsung is one such choice and is currently dominating the market in terms of sales, with Apple hot on its heels.
The Samsung Galaxy Edge series was highly anticipated due to the promise of it being more powerful than any of Samsung's previous smartphones including those of competitors. The design caught many people's attention due to its curved edges (with a waterfall effect down the sides of the screen) as well as a more rugged metal and glass exterior.
With both the Edge and Edge Plus, Samsung upped the ante with the features. These phones include a Smart Manager to manage phone processes like battery life, fast charging (you can add four hours of battery in just 10 minutes), an auto-focus camera with wide-selfie mode, a larger storage of 128GB, and Multi-Window multitasking. Its camera is one of the best in the industry.
Android Marshmallow (also known as Android M)
In October 2015 Android Marshmallow was released. It is version 6.0 in the release history of Android. It is similar in design to Android Lollipop, but with a larger focus on voice commands (symbolised with colour dots and waveforms).
Android Marshmallow has kept expandable notifications and app shortcuts, but done away with the dialer shortcut. The app drawer now scrolls vertically and a new scrub bar has been added. All predictive apps have their own special area within the app drawer. A new feature is called Google Now on Tap. It is an intelligent personal assistant that can, for example, tell you what time you need to leave your current location to arrive on time for a meeting by calculating traffic and driving speed. Another feature of Google Now on Tap is that it allows you to search and retrieve information without ever leaving the current app you are in.
You know how, when installing a new app, you often see that permissions need to be given to areas of your phone that you feel may not be necessary. With Android Marshmallow you don't have to agree to all of the permissions. You can simply select which ones you're okay with and which you want to switch off.
Another new Android Marshmallow feature is Doze. The Doze feature automatically puts the device in sleep mode if it is at rest (put down on a table for example). However, new information isn't fetched in the background while in Doze, but it is helpful for preserving battery life.