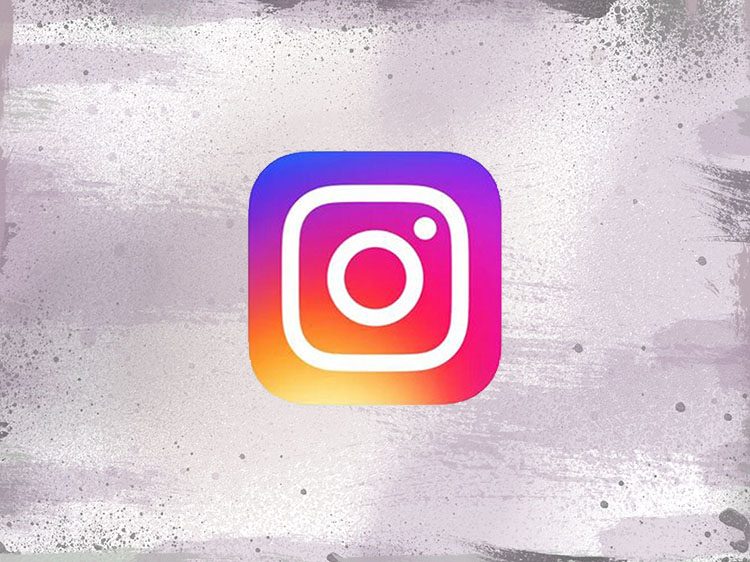 Instagram has quite impressive user stats. As of June 2016, 500 million Instagram accounts had been created and 300 million of those accounts are used on a daily basis. The platform is also quite the globetrotter with some 80% of its users living outside of the USA. This makes it the perfect opportunity to reach people from varied walks of life.
Just because Instagram is viewed as more of an informal platform (alongside the likes of Snapchat and Pinterest), it doesn't mean that certain types of companies cannot thrive on it. B2B clients also browse social media in their free time so why not use the opportunity to grab their attention in a less traditional format?
There are quite a few things you can do to bring your products to the forefront on Instagram.
Start by creating a business-focused Instagram account, separate from your own personal account. Instagram may seem more informal on the outside, but it knows the value of getting brands onto its platform and knows how to cater specifically to companies as well as individuals (https://business.instagram.com).
Recently, Instagram implemented a feature that allows you to switch from one account to another with a simple screen tap. This makes it easier for people managing their companies' Instagram accounts to post. (Just remember to make sure you're on the correct account before doing anything!)
1.  When creating your business account on Instagram you need to include the following basics:
*  Profile picture: It's quite small, about 110 pixels by 110 pixels in size, and therefore needs to be eye-catching. It's preferable to use your company logo as your profile picture especially if you want to establish brand consistency and promote recognition across all of your social platforms.
*  Name and username: If you're lucky, your brand name will still be available for you to use and not been snatched up by another user. It's vital that your company name is included in both your name and username because, if your brand is already known, that's what people will search for. If you cannot get the exact name, use some variation that is still recognisable or includes what you do.
*  Website link: It is vital to include a link to where people can find you on the web. This link needs to be live and relevant. When you run a specific campaign or want to showcase a specific product on your website, change your link accordingly for a period of time. Change it back to your usual website link once the campaign or showcase is over. Irrelevant or broken links in your profile can cost you when someone clicks on it.
*  Bio: This deserves a lot of thought and attention because it's one of the first things people will notice when they click on your profile. Use your bio to accurately and clearly explain who you are and what you do. Use words in your bio that will appeal to your ideal audience. Keep your bio as lighthearted as possible to suit the platform. If you feel comfortable, use some appropriate emojis to bring some color to your profile. Employing formatting can also make your bio easier to read. Vertically spacing your text is a good practice to help draw the eye of the reader. To employ vertical spacing, use the Enter or Return key on an Android device and the Next key on an iOS device after each sentence or wherever you feel it is best suited.
2.  Now that you've created a suitable Instagram account for your business you are ready to start posting. Here are a few pointers on creating striking posts and how to gather more followers to get your brand noticed:
*  You don't need high-tech camera equipment to create striking images but always make sure your images look professional, bright and especially not blurry before posting. Photo editing apps specifically for Instagram are popping up all over the place so use them. Some popular ones include Aviary, Overgram and Snapseed. The built-in Instagram filters are also great but use them wisely. Naturally beautiful images are oftentimes best but a filter every now and then doesn't hurt.
*  Maintain a balance between straightforward product shots and fun images. Not every image needs to be a product promotion. You can also focus on company culture or processes. This helps to establish your overall brand image in the mind of the consumer and also makes your account interesting to browse because of the variety shown.
*  Use your images to tell a story. This can mean showing how your products are used in the real world and by real people. Think about how your customers are currently employing the products they purchase from you. You can even get regular customers involved by using images that include them and then link their accounts in the image subtext. A win-win situation is created!
*  Be consistent with your images. Establish a tone or style that suits what you want to convey to your audience about your company and stick to it. Not only does it look good to have an account that is uniform, but it also makes it easier for you to create images if you know exactly what direction to go into.
*  Use hashtags to make it easy for people to find you. Hashtags should be relevant to the image as well as your products and brand. If you're showcasing a pair of shoes, use hashtags that talk about that. You can even include slang terms or look up how people are talking about the particular product or category. Be careful of trying to cram in a crazy amount of hashtags — two or three is usually enough. Including hashtags within sentences should not disrupt the flow of the copy nor be included just for the sake of being there.
*  Now and again it's advisable to go with what's trendy. Monitor what hashtags (like #tbt) or types of images are currently trending on Instagram and get in on the action. People might discover your account and company by purely following the breadcrumbs you've left through your images and hashtags. However, make sure your images are relevant to what's trending otherwise people will not be interested as it doesn't relate to what they were looking for in the first place. So, including #donut on an image of a shoe will not go over well even if donuts are trending.
*  Follow other brands and people. Many companies believe that they don't need to follow others but at the same time want others to follow them. Spread the love by following people whose style you like or brands that are similar to yours. Yes, some business accounts you follow may be your competitors but if you're in the same industry it might get you recommended alongside them and bring new customers to you.
*  Include calls to action on your post captions. It is fine to have people browse your account from time to time but what you want is engagement from your audience. This means liking your posts, following you and visiting your website. For example, phrases like, "Click the link in our bio for more info" or "Like this post if you're excited about our new release" are good calls to action.
*  Involve your employees. People like to see companies that are "humanized". In other words, they want to see the people behind the business jargon. It makes you more relatable to your customers and helps them feel more comfortable with approaching you. Show the people behind the scenes. Showcase a day in the life of your sales reps. For example, ask them to take photos during their days on the road to clients or while at clients' offices, but ask permission first if they include people not from your company. You can also show how your employees package clients' shipments or the warehouse. If you get in new products, have your employees show their excitement at getting it in stock.
These tips should help your business get on the road to Instagram success, but do remember to put your own spin on things and get creative!