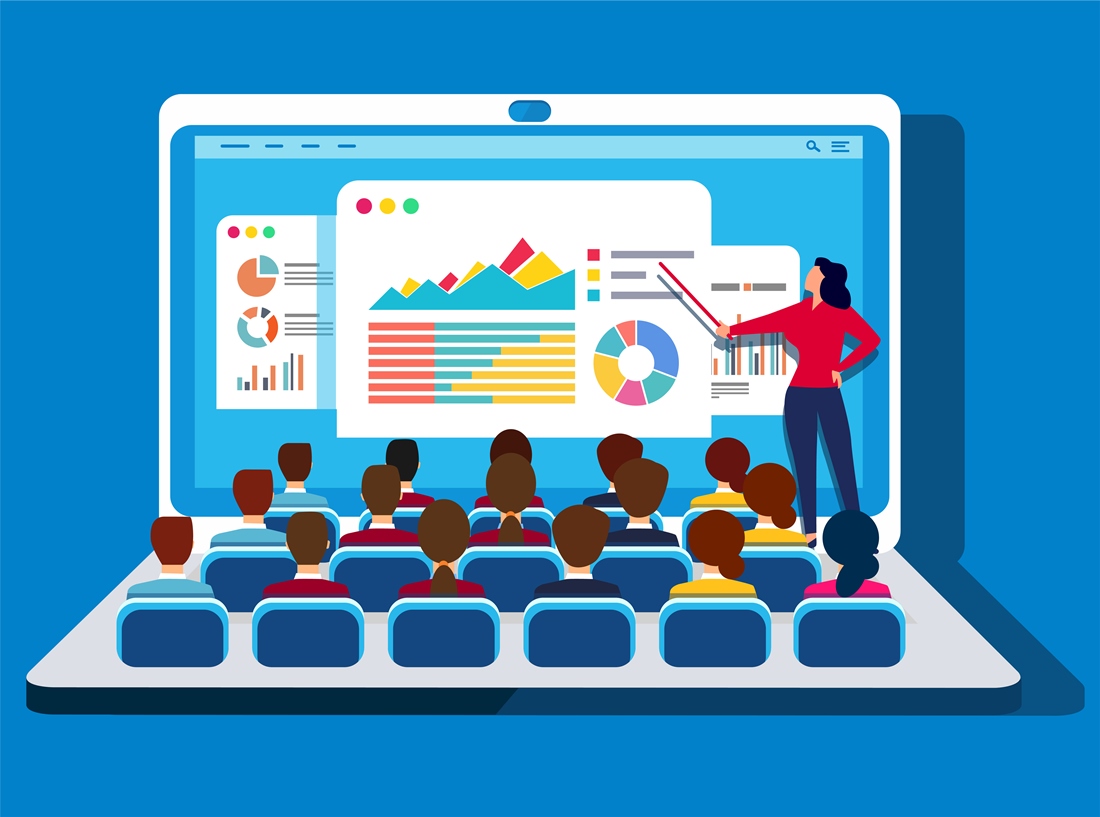 The sales world is constantly changing. That's why salespeople should always be on the lookout for new professional development opportunities, enabling them to continue performing to the best of their ability throughout this fast-paced industry's evolution. The situation is the same across many different sectors, but the problem with sales in particular is that often, there just isn't the time to attend a class while still hitting targets and achieving goals. One possible solution? Distance learning through online courses.
Not only are more and more people gaining qualifications online, but online degrees and accreditations are actually becoming much more widely accepted and acknowledged than they have typically been in the past. In fact, even some of the most prestigious educational establishments in the world, such as Oxford University and Harvard, now offer distance learning; learning at your own pace, in your own time.
This article doesn't focus on sales courses but other areas of training that can be useful to a career in sales. Here are four types of online courses that can really help you to hone your skills and outperform your competitors. You may have already considered taking some of these courses, while others may at first seem like a strange avenue to sales success. However, what these courses all have in common is that they can help you to further develop your talents, and give you the skills you need to stand out.
1. Marketing
Sales and marketing go hand in hand, and working to develop your marketing skills further can help you to gain a much deeper understanding of the products and/or services you're selling. You'll get a better feel for why these products exist, how they offer solutions to business problems, why businesses will choose your product over a competitor's, and what information businesses will want at each stage.
What You'll Learn:
Economic principles
Business statistics
Business environments and markets
Customer behaviours
Market research
Business ethics
Corporate communications
Entrepreneurship
Strategic planning
A marketing course can provide a solid overview of the sales and marketing landscape, and give you the skills you need to work your way up through a sales career path. However, it could also offer you new opportunities within a marketing environment. Additionally, marketing courses that include business operations and entrepreneurship modules can be a stepping stone towards future business ownership.
2. Creative Writing
While it may seem like an odd course for salespeople, creative writing courses are similar to marketing courses, in that they encourage you to think about your products in different ways, taking unique perspectives. These courses can show you how to take a creative, confident approach to sales, rather than sticking to a script. Scripted interactions with customers often fail as they lack personalisation.
What You'll Learn:
The creative process
Storytelling and delivery
Point of view and perspective
Structure
Planning and strategy
The nature of memory and recall
Representation
Presentation
Understanding of audiences and markets
A creative writing course can be a good choice for salespeople with an interest in product marketing, and those thinking about moving into marketing positions in the future. However, it also opens up doors to product and/or service copywriting, offering new opportunities for salespeople to sell their products through the creation of informative, persuasive, and engaging content which speaks to their audience.
3. Software & Technology
An increasing number of sales teams are relying heavily upon sales software and mobile sales apps for day-to-day operations, and for efficient and effective processes. An understanding of software is a great way to ensure you're deriving the most value from the technology that your team has chosen to use.
What You'll Learn:
Problem solving
Integration and syncing
Best practices
Cloud computing
Analysis
Basic computer skills
Mobile device skills
With a good understanding of how software works in general, you'll have the ability to move up the sales ladder with your current team, or join new teams in the future. This knowledge can provide peace of mind to any future employers that you have a wide range of both software and all-round technological skills, to enable you to get to grips with new systems and new platforms quickly and easily.
4. Management & Leadership
A management and leadership course can provide you with the necessary skills to be considered for a promotion from sales rep to manager, and ensure you have the right experience to succeed within higher level positions. These courses will provide good insight into how your team can make small changes to derive more value from your processes, and ensure a high degree of organisation.
What You'll Learn:
People skills
Communication skills
Business strategies
Organisational hierarchy and responsibilities
Contemporary leadership approaches
Current business issues and ethical dilemmas
B2B relationship building
Recruitment and human resources
Professional development
Analytics
Team work
A management and leadership course is considered to be excellent all-rounder training, proving to be beneficial in practically any way you choose to move up the career ladder. You may wish to work your way up into manager, regional manager, or nationwide manager roles in either sales or marketing, or you could look into moving into a corporate position – perhaps even starting your own sales business.
What To Look For in an Online Course
There are many aspects to take into account, such as the cost of the course, the provider, the course length and modules, and whether you'll have the flexibility to work to your own schedule. However, one of the most important factors is to ensure your course is a recognised or acknowledged training course. Whichever course you choose, the most essential aspect is that the course meets your own personal professional development needs, and propels you to perform at your best within your sales role.