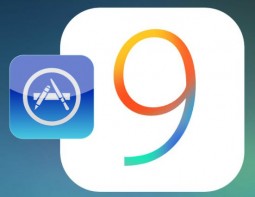 Updates to Apple's operating system, iOS, have been coming swiftly during 2015. March and April saw the release of two separate updates (iOS 8.2 and iOS 8.3) and on 16 September 2015 iOS 9 made its appearance. It may not be the biggest update in Apple's history but plenty of small, very helpful, changes have been made.
Battery
With the new update you get more control of your battery usage:
In Settings > Battery a Low Power Mode has been added. This reduces the phone's power consumption when your battery is in the red. When this is enabled things like mail fetch, background app refresh, visual effects, etc. is reduced or completely turned off.
In the Battery Usage section in Settings > Battery you can see a breakdown of which apps are using the most battery power and reasons for high usage, for example low connectivity.
Notes
The Notes app has always been very rudimentary. However, with the new update it seems like Apple wants to emulate the popular note-taking app Evernote. The following new features have been added to Notes:
Make a checklist for to-do lists
Add photos, maps and web links as attachments
Draw a sketch or write on-screen with your finger
Share important information to Notes from supported apps like Safari, Maps, etc.
A new Attachments Browser lets you search for and organize all attachments
Notes are updated automatically to all Apple devices via iCloud
Take a photo while in the Notes app or add an existing photo or video
Photos
The following features have been added to the Apple's built-in Photos app:
A Hide feature that allows you to obscure any photos you don't want people to see when they use your phone
You no longer have to tap on many individual photos when you're making multiple selections. Simply tap Select and then swipe across multiple photos to select all at once
Two new albums have been added, namely Screenshots and Selfies
Easily return to Camera Roll by swiping down on any open photo. No more need to tap the back button.
Wi-Fi
Sometimes the Wi-Fi is just not strong enough to support the things you want to do on your phone which leads to endless frustrations. Apple's new Wi-Fi Assist feature automatically picks up when the connection isn't strong enough, and then assists by alternating between Wi-Fi and cellular.
Searching
Spotlight, which is powered by Siri, is Apple's built-in searching app that allows you to search for content on the web or through your contacts, apps, nearby places and more.
Usually you could swipe down on your home screen and search from there whilst also seeing intuitive suggestions from Siri. You can still do this but now search is enabled in Settings too. This feature enables you to search within third-party apps as well as for specific settings in the phone itself.
Search tools also now allow you to do simple conversions and calculations similar to what one can do when using Google search.
iPad
The new updates have increased productivity for iPad users.
The new Split View feature lets you have two apps open and in active use at the same time without the need to minimise one or the other.
While using Facetime or watching a video, the Picture in Picture feature allows you to scale the video down to a corner of the screen by simply tapping on the Home button. Without stopping the video from playing, you can now open a second app and use it
With the Slide Over feature you can slide your finger from the right side of the screen to the left to open a second app whilst momentarily pausing the app you're currently using. To close this feature when you're done either press the Home button or slide the tab back over to the right