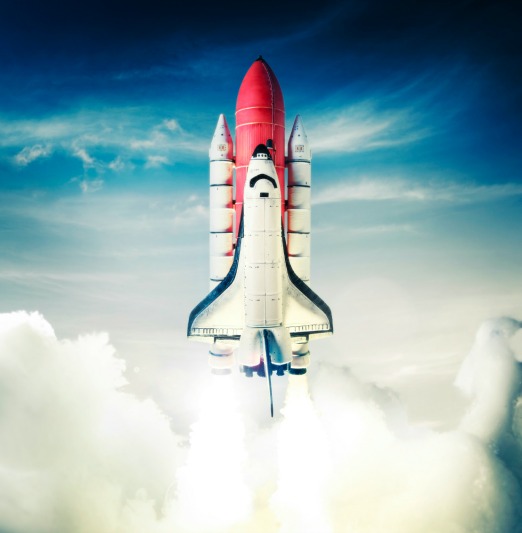 Launching a new product is a huge undertaking. Here are some tips to keep you on track in effectively planning the launch event – and all that comes after it.
Timing is key
It can be tempting to want to rush the product launch. After all, as soon as the product is launched you can start selling and hopefully make a profit, right?
Product launches are often rushed because people have set unrealistic deadlines: they want to beat their competitors, or to coordinate with an event or holiday. These are not acceptable reasons for rushing a product launch, and doing so can cause chaos in the future.
Don't feel disheartened when you have to cancel or postpone a product launch. Rather make the most of it by releasing product teasers to pique potential customers' interest.
Assess readiness of the product
Ask yourself whether the product you currently have is fulfilling the need that it is meant to. If it isn't, invest more time in developing the product and delay the launch.
Make sure that proper support mechanisms are in place. Secure your plans for marketing the product, gathering feedback and metrics, delivering the product and placing orders. Ensure that the materials you need for making the product itself are available for when orders come in, and that the product packaging is up to standard.
Focus on people, not the product
This seems counter-intuitive, because you often spend so much time on the technical aspects and want to showcase them. However, while these are important, people are only interested in what the product can do for them and how it can make their lives better.
This is something that Apple knows how to do very well. At product launches the focus is not on the screen resolution or the speed of the processor, it is rather on problems that people have and how their product/s can solve them. The technical specs are important, but ultimately are just a means to an end – the end being to make customers' lives better.
Give influential people early access
Make use of bloggers, journalists or other industry influencers to get your new product's name out there. Look for people who write about products similar to yours and also have a sizeable following. Give your local media early access so that they can write a review on it. This helps to build interest and get the word out. Make sure that the people you reach out to have influence, are seen as thought leaders and understand the industry you are in.
Prepare your team
There is likely to be an increase in sales after the product launch. The volume and complexity of work will also grow. Make sure your team knows this and is prepared for it. The best way to do this is to educate them beforehand on new processes, proper vocabulary and the new product's features.
Teach all employees how to field calls about the product. Everyone, no matter what their role is, should be prepared to answer questions about the new product as well as to manage their time efficiently when work increases.
Your new product is not the be-all
Yes, the new product is a big deal. Yes, the launch is seen as a top priority at the point in time that it occurs. However, it should never come in the way of you managing pre-existing parts of your business.
Give equal opportunity for new and existing products to flourish. This means good time management and not overestimating the importance of the product launch. A product launch doesn't mean forgetting what happened before, but adding a new part to the company.
Gather feedback
Feedback is a great barometer to know whether you are going in the right direction. Get feedback (whether positive or negative) from customers who have used the product already, so that you can establish what is good about it and what still needs work. Your product is not going to be perfect from the start, so make sure you are always striving to improve on what you have. Feedback is the best way to get to that goal.
Be accessible
People don't like having to work too hard to get something. When launching a new product make sure that those who want to try it or learn more have access.
Access can take the form of free demos, product-explanation videos, a help desk dedicated to answering questions about the new product, free trials and so forth. The fewer obstacles that are in the way of customers, the more likely it is that they will make the effort.