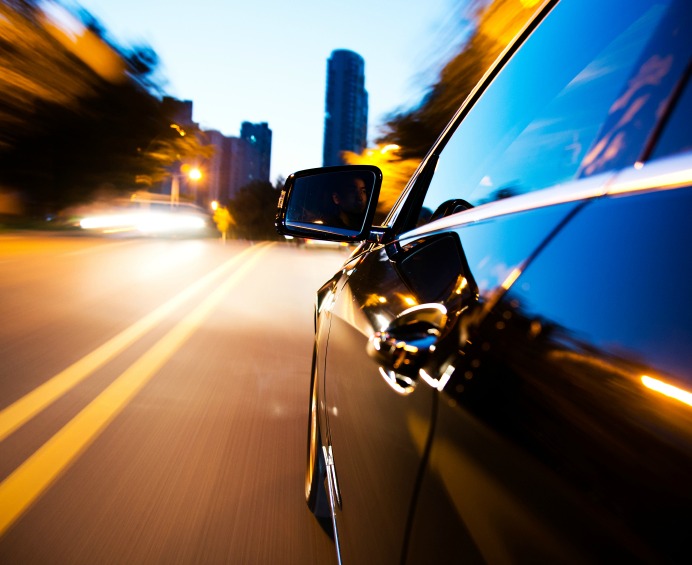 If you're a field sales rep you likely spend a lot of time in your car. This is why it is essential for you to make daily trips as comfortable and worry-free as possible. Preparation and good planning are key, as is the use of technology and common sense.
Avoid traffic disturbances
Traffic is an unavoidable nuisance when you're on the road. Even though it's a given at certain times, there are ways you can get around it.
Set up traffic alerts on your phone or tablet. Apps, like Waze, can alert you to any traffic issues that you may find on the way to a client. Alternatively, Google has a built-in feature that can help. Simply type in "traffic" on Google and it will show you what traffic looks like for the area you are in (based on your GPS location). Or, type in "traffic" and a location, and it gives you all the relevant information for that area.
Twitter is also helpful for navigating traffic as there are many accounts set up specifically to alert people of heavy traffic conditions or accidents. On Twitter, search for the keyword "traffic" and the general area you travel in the most. Then, set up notifications to be sent to you as soon as new posts go live.
Safety first
Storing a basic first aid kit in your car is essential. You can buy this at many types of general stores and places like the Red Cross. You can also create your own kit, and there are a lot of great resources online that will give you an overview of what you need.
Aside from medical emergencies, there is also the possibility of a car breakdown. Of course, you should always have adequate and up-to-date car insurance as well as access to roadside assistance. Make sure your car is kitted out with the necessary breakdown tools such as (the obvious) spare tire, jumper cables, and reflectors. It goes without saying, but make sure to check your car over regularly. Check the oil, washer fluid, tire pressure and water. Also, it can't hurt to learn the basics such as changing a tire.
Prepare in advance
As mentioned, preparation is the key to having a comfortable working day on the road. Remember these basics before setting out:
*  Make sure you have enough gas in your tank
*  Fully charge your devices before you set out (overnight charging is recommended)
*  Keep mobile chargers in your car
*  Store extra clothes in the trunk in case of spills or mishaps
*  Keep comfy, casual shoes in the car for long-distance driving
*  Carry money and change with you for parking and other emergencies
*  Know where you're going – input your destination on your travel app
Go digital
Your mobile devices will be your lifeline on the road especially if you're using a mobile sales app like Onsight. Apps can help you do a multitude of tasks like navigate roads and listen to podcasts while you drive. It is also useful for scheduling meetings, recording client meetings, and to notify you of incoming client emails. Furthermore, download some app that will allow you to scan documents, log expenses, and take notes – making your travelling so much lighter.
Travelling all day is made so much easier with the help of the Onsight mobile sales app. Because it is an electronic catalogue with ordering functionality you don't need to carry around a lot of paperwork and a big product catalogue to show to clients. You only need one device for all of your sales and travelling needs.