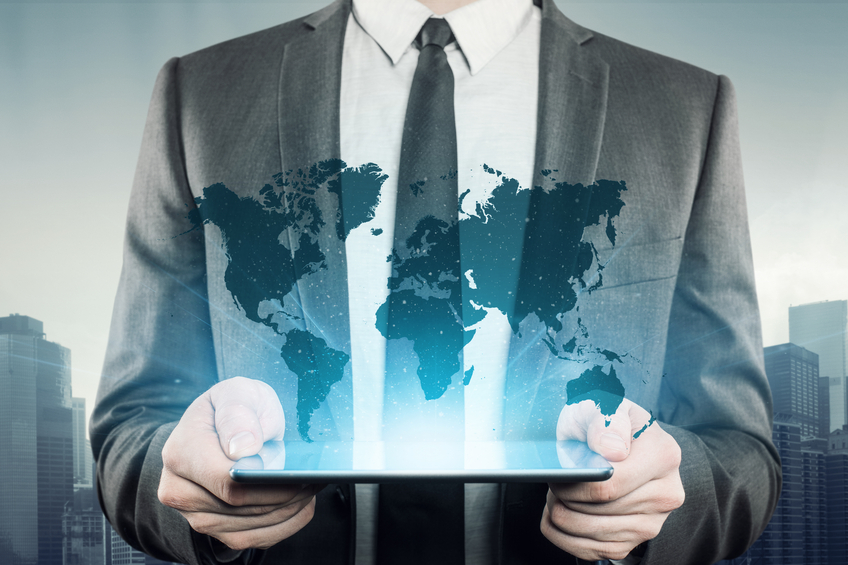 Making use of mobile devices and apps should no longer be a "maybe" or "someday" prospect for B2B companies but a must-have. Since the rise of smartphones and tablets, various studies have been conducted that prove what an essential role mobile plays in being more successful in business and sales.
According to a study by Forrester Consulting, 72% of B2B buyers highly value the convenience of self-service access to accounts and orders. In the same study 80% of buyers noted that having access to credible, up-to-date product details and information is crucial to their decision-making process.
With this in mind, it stands to reason that the use of an electronic product catalogue with a self-service feature for remote access and ordering is an important step towards keeping buyers happy. Having the ability to show every detail of your product (dimensions, pricing, features and so forth) all at once with a mobile catalogue also goes a long way in helping buyers make quick decisions. Aberdeen Research found that the majority of B2B buyers need information within a day or less to make a decision, and 24% needed it within an hour or less.
When your buyer wants product information, delivering a paper catalogue simply will not do. Nowadays B2B customers expect information at their fingertips exactly when they need it. Arriving at your customers' doorstep with all of the up-to-date information ready on your tablet, as well as being able to send PDF catalogues directly to their email, is a clear advantage.
83% of sales people say that having access to mobile sales tools make their company appear more cutting edge than their rivals which in turn make them more attractive to customers. In fact, 55% of small businesses report mobile sales tools give them a clear advantage over other companies.
B2B decision-makers are increasingly including the use of tablets in their daily work life and also conduct research using personal and company-issued mobile devices. A survey by AT&T concluded that 67% of small businesses use tablets, and this number continues to grow steadily. Apple CEO Tim Cook has found that 92% of Fortune 500 companies have incorporated tablets into their infrastructure.
The utilisation of tablets in a B2B environment is seen by many as progressive, dynamic and responsive. By giving your sales team tablets and/or other mobile devices, not only make them appear technologically savvy, but also improves the overall cutting edge look of the company, as mentioned above. If you are ahead of the curve with how you sell, then you are more likely to be the same with what you sell.
A survey by MHI Global (formerly Huthwaite) found that 70% of individuals with a company-issued tablet hit their sales target in a given period versus only 62% of sales reps overall. Also, 90% of salespeople surveyed said that the devices improved their productivity as tablets allowed them to focus more on buyers rather than search for information.
There is clear evidence that the use of mobile devices increases productivity. With the use of mobile devices, paperwork (something perceived as somewhat archaic in modern times) becomes a hassle no more. Orders can be placed anywhere and almost immediately, and information is always readily available and up-to-date for the client to scan through at their convenience. All of these helpful features enable the creation and building of a stronger, more efficient and happier sales team.
A study by Adobe surveying more than 1,000 B2B sales executives notes that 84% of sales managers think of app-based solutions as a vital step towards effectively increasing sales productivity. Moreover, 86% of sales managers believe that having digital tools at their disposal is key to improving overall job performance within their sales team. According to IDG research, 73% of companies who use mobile applications for sales saw a gain in their overall productivity.
All of these statistics show a positive upward trend towards the incorporation of mobile into the sales process. It also illustrates a deliberate move away from paper usage in favour of electronic catalogues, a move that is both environmentally friendly and cost cutting at the same time. It stands to reason that if you don't want to get left behind, your team needs to be able to adapt to a technologically-orientated world. Remember, by adopting mobile sales tools (such as a mobile sales app and electronic catalogue) you also get a happier, more productive sales team.
Make the future of sales a part of your company with a free 30-day trial of the Onsight mobile sales app. See for yourself why switching from a paper to electronic product catalogues increases productivity and efficiency.