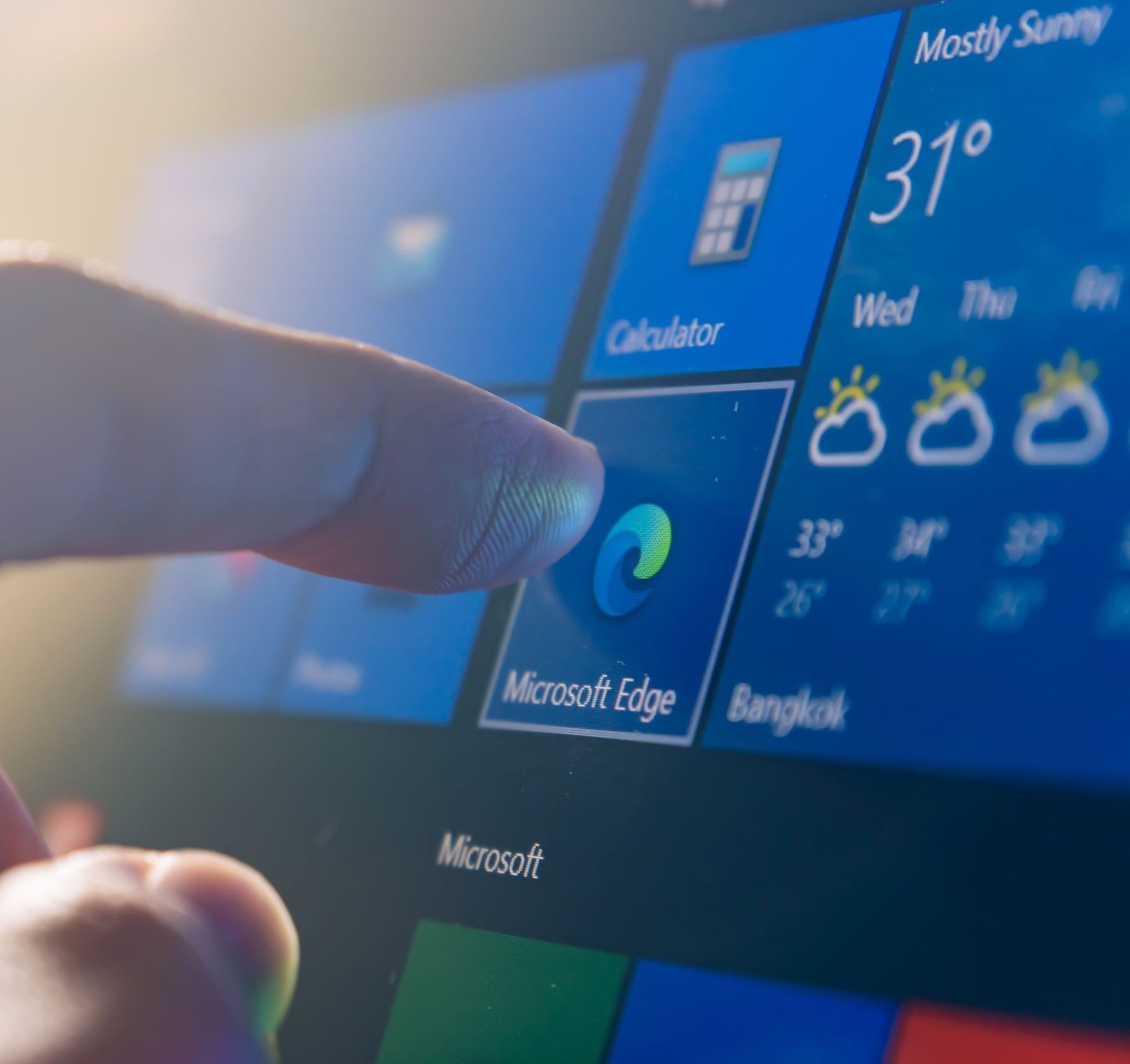 Earlier this year, Microsoft announced that they would be releasing a new version of Windows – Windows 11. While it was previously stated that Windows 10 would be the last version, it's obvious that this sentiment hasn't lasted. The key upgrades of this OS are the increased Xbox support, an improved Microsoft Store, and a revamp of its user interface.
While it is not known exactly when Windows 11 is set to release, Microsoft has announced the 2021 Holiday season as its intended release timeframe. Intel intends to reference Windows 11 as the "October 2021" update. This release timeframe only includes new laptops and PCs with pre-installed Windows 11. For those wishing to upgrade, you may need to wait until 2022. The upgrade is free, however.
Let's take a look at some of the key features that Windows 11 Introduces or builds upon:
User Interface
Microsoft has a tendency to experiment with its user interface, and Windows 11 is no exception. The taskbar and start button have been moved from their location in the bottom-left of the screen to the bottom-centre of the screen. Microsoft has gone for a frosted-glass aesthetic and a more rounded look. It may not be obvious at first, but it indeed gives off a different feel.
Rearranging windows has become much more intuitive and flexible. Snap Layouts allow users to easily arrange windows for multitasking. While Windows 10 already had the capabilities to do so, Windows 11 offers easy support for dividing sections of the screen into quarters or even thirds. The result is a neater layout ordered in columns, sections, or however you wish to arrange the windows.
Gaming Support
Windows 11 has a much bigger focus on gaming than any of the previous versions. The Xbox app has been replaced by the Game Pass app that makes it much easier to buy, manage, and delete games. However, Windows 11 goes beyond just Xbox games by borrowing some technology from the Xbox S and offering it to all PC games going forward.
First off is Auto HDR. It obviously requires an HDR screen, but the results can be impactful. The impact of Auto HDR is still not bigger than if the game was coded for HDR, but there is a noticeable difference. Not all games can take advantage of this feature, but Microsoft insists that any DirectX 11 game should benefit from it.
The next is DirectStorage which is planned to be implemented in Xbox S in the future. DirectStorage could possibly change how games are built. It's biggest promises are faster loading times for textures and levels while reducing CPU load and improving performance. It requires an NVMe SSD as well as DirectX 12 to function. The extent of this benefit in gaming PCs are yet to be seen.
Microsoft Store
The Microsoft Store has gotten a complete overhaul. The interface has had a redesign and the system has had a few optimisations. "Rebuilt for speed" is what it is being touted as. Furthermore, Microsoft has worked with Amazon to introduce compatibility for Android apps which can be downloaded through the Amazon App Store within the Microsoft Store. You can also download APK files elsewhere and install them onto your PC. This is thanks to Intel's Bridging Technology, but it seems that AMD CPUs can also benefit from this.
Other Features
With new Surface products in the pipeline, Microsoft has worked to improve its tablet mode. Microsoft talks about optimisations for moving and rotating windows. Additionally, new Surface products will feature haptic feedback for their stylus for a more natural feel when writing or drawing. With a redesigned touch keyboard, app store, and voice recognition, Windows 11 aims to make Microsoft's portable products more enticing.
Widgets have also made a comeback after being outright neglected in Windows 10. Among those widgets is a Microsoft News widget that expands upon the "news and interests" panel in Windows 10.
With all these improved features, Microsoft has unfortunately dropped compatibility with 32-bit processors. This means that older PCs aren't able to upgrade. Even so, Microsoft recognises that many may not like the new Windows 11 right off the bat. Therefore, all systems that upgrade to Windows 11 have a 14-day period in which to rollback the update and revert to Windows 10.