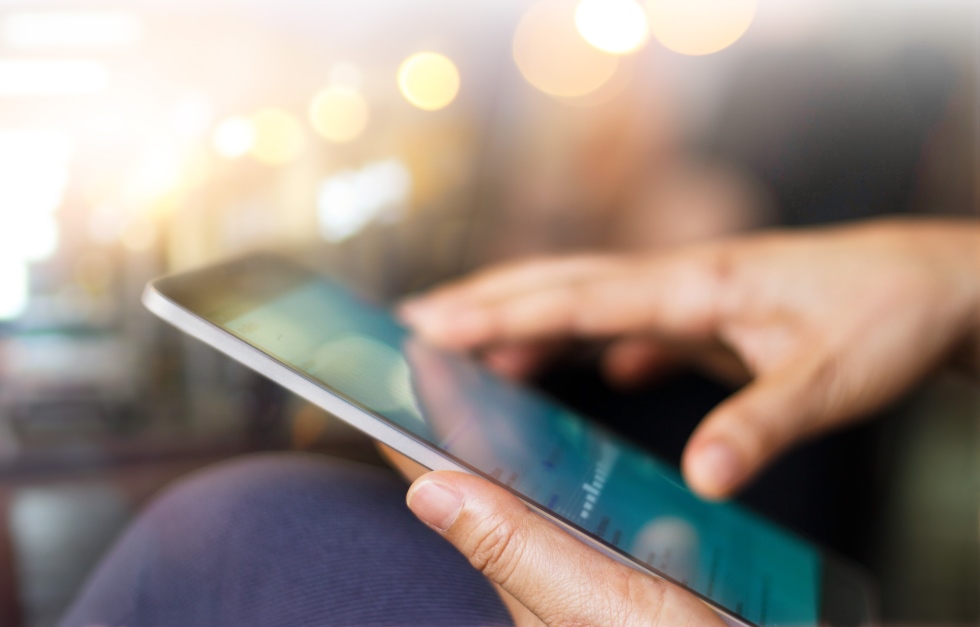 Have you noticed that some people can't seem to put their iPad down? Well, who can blame them? Mobile devices have never been more important; not only in our personal lives, but in our professional lives, too. In fact, portable device use amongst sales reps is on the rise, as more and more businesses aim to meet evolving customer expectations with quick, simple access to orders – wherever, whenever.
However, as those of us who were unlucky enough to ever own an HP Touchpad know, not all mobile devices were created equal. Some are sluggish. Some are buggy. Some are just downright unpleasant to use. Sales reps especially tend to have a small window of opportunity to attract a customer, so speed, durability, longevity, and ease of use are hugely important. So what devices can offer us that… and more?
Here's our pick of the best tablets for sales reps (as at late 2020):
1. Best Overall: Apple iPad Pro 12.9 inches – iOS
Apple has been pushing the boundaries of tablets and with the 4th generation of the Apple iPad Pro 12.9'' starting to rival laptops in terms of performance and software. The A12Z bionic chip makes it the fastest tablet yet, and its suite of office-use apps and sleek design make it perfect for business use whether it's in the office or on the field! The 10MP ultra-wide and 12MP cameras combined with the 2732 x 2048 screen and 120Hz ProMotion technology makes it easy to show off products in an instant. While it is pricey, you certainly couldn't go wrong with the iPad Pro 12.9.
2. Best Convertible Tablet: HP Spectre x360 15 – Windows
If what you're looking for is the power of a laptop with the portability of a tablet, this year's model of the HP Spectre x360 15 could be exactly what you are looking for. It has the smallest screen size of all convertible tablets sitting at 15.6 inches, but boasting an incredible AMOLED anti-reflective 4K display for crisp product visuals. This model includes a stylus which can be used alongside the sensitive display to help display any picture or video for showcasing products. With the six-core Intel Core i7 "Comet Lake" H-series processor, the tablet runs tasks with ease. All this power and downsizing comes with a cost in the form of a shorter battery life, but the convertible tablet makes up for it with fast charging speeds.
3. Best for Performance: Huawei MatePad Pro – Android
Apart from the other great tablets on this list which have great performance, the MatePad Pro can match with lower cost, but comparable battery power and performance. With a comparable Kirin 990 chipset and a 7250mAh battery, you can rest assured that this tablet will function smoothly as long as you need it. Along with faster charging and the ability to wirelessly charge other devices, this tablet is the penultimate when travelling long distances. Although the apps leave much to be desired, there are manageable workarounds to make the MatePad Pro work for you.
4. Best for Visuals: Samsung Galaxy Tab S7+ – Android
Looking for an Android tablet that properly competes with Apple tablets? Look no further than the Samsung Galaxy Tab S7+. It sports a 12.4 inch Super-AMOLED screen with a 2800 x 1752 resolution, 120Hz refresh rate and more vivid colours than we have ever seen in a tablet. The tablet's built in DeX mode allows it to double as a desktop PC for easy multitasking. The Samsung Notes feature allows you to make notes anywhere and convert it into legible text which is made all the more accessible with the free stylus included that may rival the Apple Pen 2!
Alternatively: The Asus Transformer 3 Pro is a slightly older tablet, but has 4K visuals.
5. Best for Size: iPad mini 5th generation – iOS
The 5th generation iPad mini packs a relatively big punch for its size and follows in the iPad Pro's footsteps with its A12Z bionic chip and 2048 x 1536 resolution screen. It improves on its predecessor with its smaller 7.9 inch size and updated iOS. It mostly keeps the iPad mini 4's external design which is great as it had a comfortable grip which makes it easier to use over longer periods. Perfect for sales reps who frequently use their tablet. This superb portability combined with great compact performance makes it our pick for the best tablet for its size.
Now that your reps have the best tablet hardware, it's time to get them the best app for sales reps. The Onsight mobile app helps outside sales reps to show products to customers, to generate quotes and to capture orders whilst out in the field, even when they are offline. You can sign up now for a free trial.
Here's our original pick of the best tablets for sales reps (as at early 2018):
Best for Complete Business Support: iPad Pro (10.5 Inch) — iOS
Boasting a 2224×1668 resolution, a 12 mp camera, and the A10X Apple chip (which is a whopping 2.5 times faster than the iPad Mini's A8), the iPad Pro is arguably one of the most advanced and feature-rich devices available today. However, for sales reps, the big draw is the overall business support, which takes them from the office to the field, and back again! The compact 10.5 inch version includes an anti-reflective coating for on-location sales, and is compatible with the Smart Keyboard for office use.
Best for Accuracy: Samsung Galaxy Tab S3 — Android
Expensive? Absolutely. Heavy? A little. Yes, there are a few downsides to the Samsung Galaxy Tab S3, but this device also has something that not many others can offer: a compatible stylus that's giving the Apple Pencil a run for its money. Samsung's S Pen is greatly improved from the Tab S2 version, and now offers more accuracy than ever before, with a super slim tip that reaches all the right spots. Perhaps best of all, the S Pen is included as standard with the Tab S3, with no need to pay out extra for this nifty tool.
Best for Visuals: Asus ZenPad 3S 10 — Android
2K displays don't come much better than this, so if you're keen to show potential customers your products in all their 2K glory, the Asus ZenPad 3S 10 is one of your best options. With a 178 degree viewing angle, a 78% screen-to-body ratio, and the ability to tinker with the visuals using the pre-installed 'Splendid' app to make sure everything is just right, this device will really make your products shine. And let's not forget aesthetics: this thing is super sleek, super sexy, and super stylish.
Best for Overall Performance: Lenovo Tab 4 8 — Android
When it comes to longevity, tablets can be very hit and miss; not something that sales reps want when they're on the road all day. That's why the Lenovo Tab 4 8, with its excellent performance and long battery life, is one of the best options today. The 4,850mAh battery is massive compared to the small size of this device, and while it doesn't quite come top of the battery charts, it certainly lasts as one of the longest lasting mini devices, helped out a little by its renowned power-efficient internal chip.
Best for Size: iPad Mini 4 — iOS
The iPad Mini 4 is never going to rival its big brothers in terms of features, functions, or overall performance, but when it comes to long term use, there's really nothing else like it. For sales reps who spend hours with a tablet in their hands, the 8 inch, 0.65 lb iPad Mini 4 is leading the way in comfort. This is a device that really is a pleasure to hold, even one-handed. Sure, it's a little slower than the iPad Pro, but it still features an LED backlit display and a 2048×1536 resolution, and it's incredibly portable.