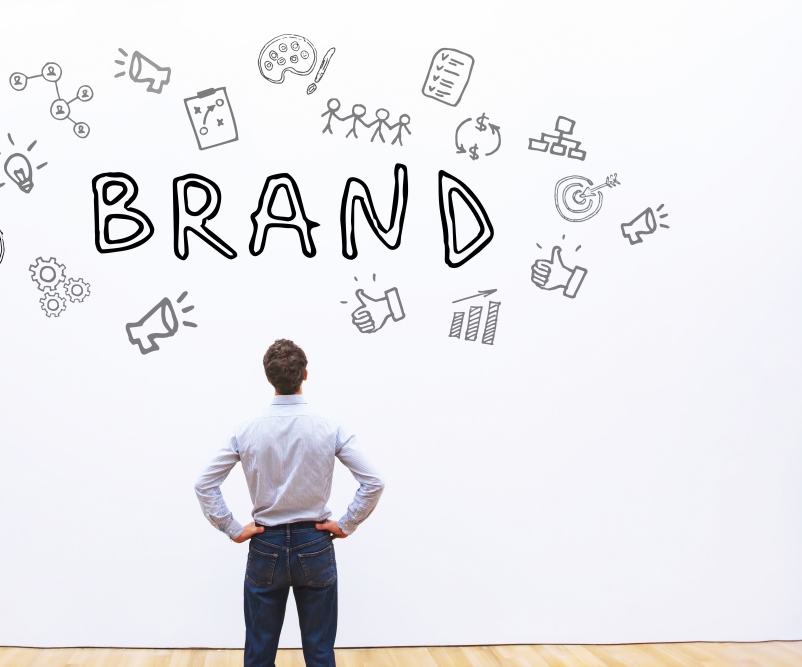 Building your business brand is all about creating a unique identity for your new business. A successful business brand will ensure that your business is instantly recognisable and will allow it to stand out from the crowd. Many businesses, big and small, know the value of spending time and thoughtful planning in getting their business brand just right. A clear business brand will help to expand your business' digital footprint and attract yet more customers, ensuring the growth and future sustainability of your new business. Here are five key steps to get you started:
1. Identify yourself
Don't fall into the trap of assuming it's obvious what your business does or offer. It is essential to create a business brand that is unique to you, as well as easily identifiable by potential customers. This is your chance to identify who you are and what you do. Your business brand needs to be clear from the outset. The idea is that potential customers immediately grasp it, there should be no guesswork. Customers don't want to question what you are about and what you are selling.
2. Get professional and online
If you want to be taken seriously then you need to have a professional online presence. Get a domain name and a professional email account that portraits your business brand in a professional manner. This will enhance your professional status and allow customers to take you seriously. There are plenty of domains available to best suit your new business, and it doesn't cost the earth either. You can easily set up a professional business email account with the likes of Office 365 or Gmail for business.
3. Launch a business website for ultimate impact
Once you have a domain name and your business email sorted, the next step is to create a professional-looking website that suits your business brand. What works for one company, won't necessarily work for another. It's important to remember that your business brand should be designed to show who you truly are, be it dead serious or slightly cheeky. Don't try to copy competitors, rather focus on what sets you apart.
4. Engage with the world
Creating an online space for your business is the easy part. You need to actively engage with your audience out there. How you share information about your business is up to you. Tried and tested strategies include having a business blog as well as a space where potential customers can find out more about your business, or read what you are up to. Decide what information you want to share with potential customers and also how you would like to share business-related information.
5. Invite customers to feedback
Your website is a great place for customer feedback and testimonials. It is a proven way to attract new customers to your business. And, don't shy away from social media, set up professional accounts that reflect your business brand. Social media platforms are a sure-fire way to maximise customer engagement and to get your business brand noticed.