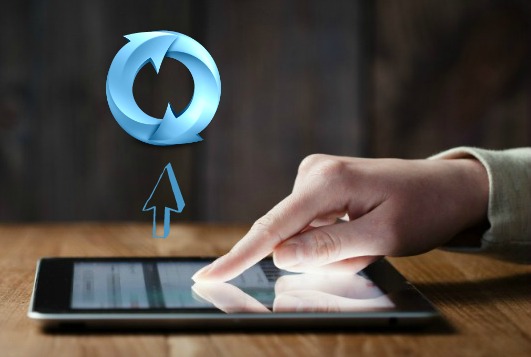 An electronic product catalogue is a very convenient selling tool and even more so when it is placed directly into the hands of your customers. Self-ordering allows the customer 24/7 access to the catalogue, frees up sales rep's time, and customer details are pre-entered for convenience.
Another great benefit is automatic syncing which enables the customer to view new product uploads and updates as soon as they occur. This makes it imperative for you, as a sales rep, to constantly keep your electronic catalogue updated. It ensures accuracy at all times and helps your customers to make the best decisions based on the latest information.
To stay ahead of the curve with an up-to-date electronic product catalogue, check and maintain the following six key areas regularly:
Product description/other information
Check that your product description is accurate and includes all of the information a potential buyer would need to know. All product descriptions should be correct at all times to ensure that the buyer knows what they're going to get when they purchase and also to allow them to make an informed decision. New features added to a product, or altered specifications (like dimensions), must be reflected in how a product is described. If the buyer believes that they were misled to buy something that didn't fulfil their needs due to inaccuracies it can hurt trust that has been built up by the sales rep. Also, look at how your descriptions are written. Are they clear and concise? Our guide on writing product descriptions can prove helpful when giving your copy a makeover.
Availability
What you have or don't have in stock should be reflected in what you showcase in your electronic product catalogue. Each week, go through your inventory list and match it up with what is in your catalogue currently. Hide all products that don't have any stock available. If you prefer to show these products despite their availability, make sure to clearly state that you are awaiting stock or that getting certain products will take longer. If certain products have been out of stock for a while, and you are not even sure if and when you will get more of it, rather remove that product completely. Explaining to your client why a product is displayed but they cannot order it, is tedious and even embarrassing. Such a situation may also call for a complete overhaul of your product line.
Tax and other costs
Tax and other costs (like shipping) contribute to the overall cost of an order so it is vital to always check the accuracy of these and keep them updated on your electronic ordering system. When a customer expects to pay one amount but the cart reflects a higher price, it can lead to total abandonment of the order as is witnessed in e-commerce regularly. Remember to check that the customer doesn't get any surprises after they have placed an order and be open about any possible additional costs by stating them clearly on the electronic product catalogue. In the B2B industry factoring in additional costs is very important as a morphing cost can influence budget allowed by the company and dent the decision-maker's reputation as a buyer.
Images
Images are vital in an electronic product catalogue. Since you do not have the products on hand for customers to view in person, the images should always be a realistic representation of the products. Take a look at what your images look like now. Can you improve on the quality of images with better photography? Look at what the product looks like in real life and think about whether the image does it justice. Think about adding extra images showing different angles. Has the product in the image been changed since it was last photographed? For example, is the product packaging different or is the product version shown not what is currently described? Depending on your budget, hiring a professional photographer who specialises in catalogue images could make the world of difference to the overall look of your electronic product catalogue.
Categories
It is easy to keep adding more and more categories without thought as new products join the line, but too much clutter in this area can influence the client's buying experience negatively. Go through your current categories and see which ones can be merged with one another. Remove categories that have only one product in them and move the product to another category. If a category has only one product in it, it might also be time to reevaluate why you're selling this product. Is there a reason for it to be there and why is there only one of it? If the product is a good seller, consider adding similar products to fill out that category. By doing this you flesh out the category whilst providing more options for your buyers.
Your category title should also be descriptive enough to tell the buyer exactly what products are contained within it without needing to think about it. How is the product categorised by the supplier or manufacturer? Looking to the origin might provide some idea of where it belongs if you're unsure.
Product name/title
Another key area of your electronic product catalogue that needs regularly checking is the title or the name ascribed to each product featured. This is something that often gets overseen and ties in with the above-mentioned product descriptions and categories. Check if the product's name changed recently? For example, one version of a product may now be discontinued and replaced by a newer, updated version which would require a change of the product's name. The best route to take here is to check what name your manufacturer or supplier uses when you receive new stock and match it up with what your catalogue currently shows.
The frequency with which you check your product catalogue depends on your unique situation. How often do you restock inventory? How frequently do products become outdated? How many times do clients place orders? The answers to all of these questions will determine your update and maintenance schedule, but do try to do this regularly. Happy updating!